How to attract new clients with your blog
If you are considering investing more time and effort in blogging to attract new clients, then this article will help you make an informed decision on what a successful business blog looks like, whether it's worth it for your business, how long it takes to see success and how to make sure your blog generates leads for your business.
Business owners are often stumped when I ask how their blog is performing and whether they are aware if blogging is generating any leads for them.
When I quiz them further about their blog posts' ranking on Google and what keywords are driving Google traffic to their blog, I get looks of surprise.
And when I ask them, do you know what a successful blog looks like? What is the purpose of blogging for your business? Mostly I get some answers relating to the word "marketing".
Typically they associate the activity with marketing but don't have a clear answer to the mechanics of how blogging works and the definition of a successful blog.
Table of Contents
So, what does a successful blog look like?
A successful blog will fill up the sales pipeline with a steady flow of quality leads for any small business.
The goal of regular blog posts should be to rank on Page One (or on the verge of page one) of Google search results for hundreds and thousands of search queries.
The search queries contain questions or phrases that ideal clients type into Google.
These are people who are looking for answers and are willing to pay for products and services to make their lives better.
If your blog lacks any of the above characteristics and what I just said seems foreign to you, it might be a good idea to reconsider whether blogging is worthwhile.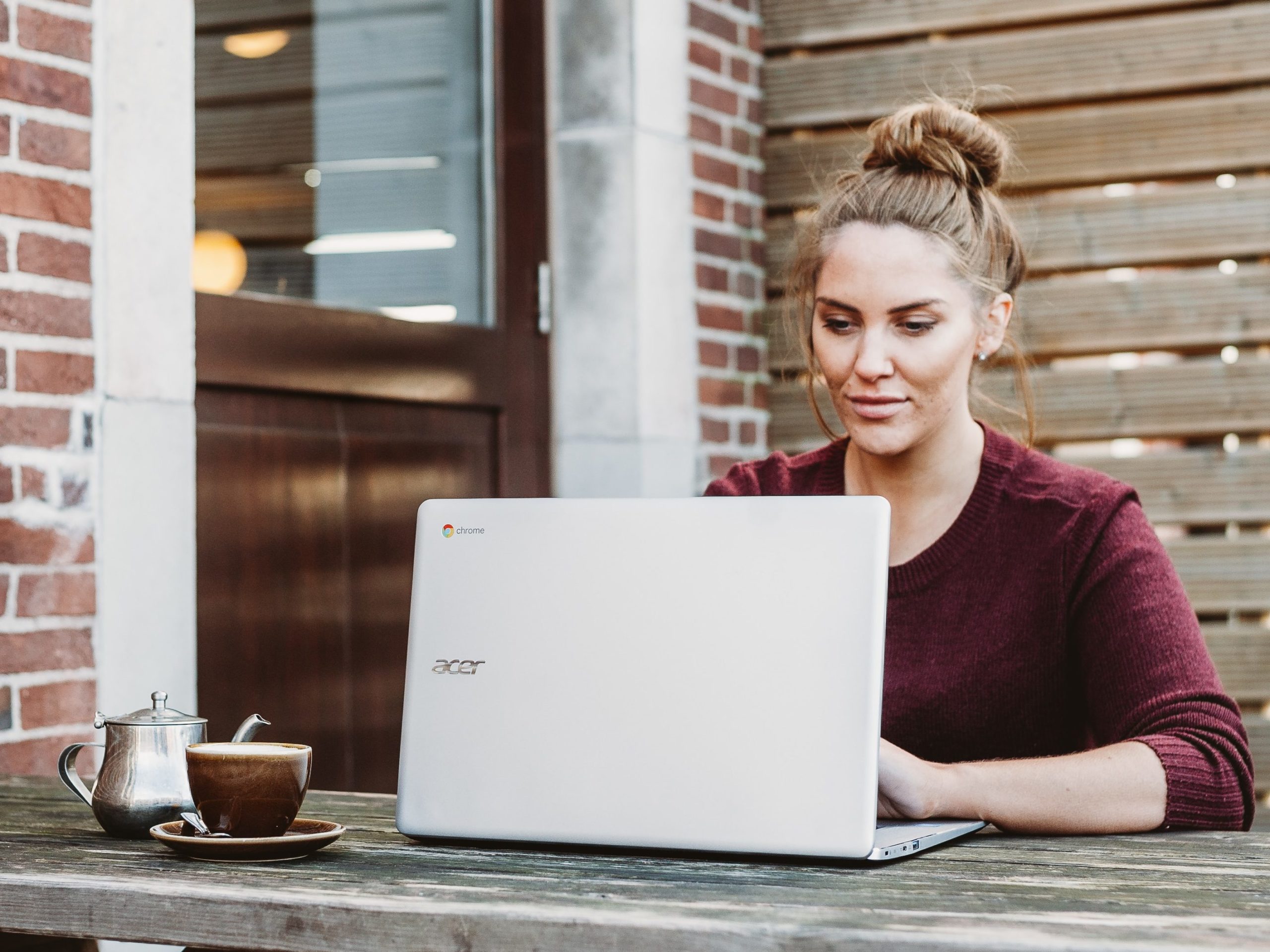 Why your small business needs a blog to attract new clients
Blogging is hard work.
Getting to Google page one takes time.
You are pouring in both time and money into producing content. If you have no tactics behind your blog to generate leads for your business, ask yourself, what's the purpose of the blog? What is your return on investment?

Clarice Lin
First and foremost, your small business needs a blog to attract new customers (who have various degrees of intention to buy) through Google (and other search engines).
For those who are not ready to buy, (hopefully) through interactions with multiple pieces of content, they become convinced to buy from you.
The second purpose of blogging for your business is to get more people – who might not be thinking to make any purchases yet - to know about your brand.
So that when they are ready or when they know someone who needs your products or services, they could become your greatest advocates.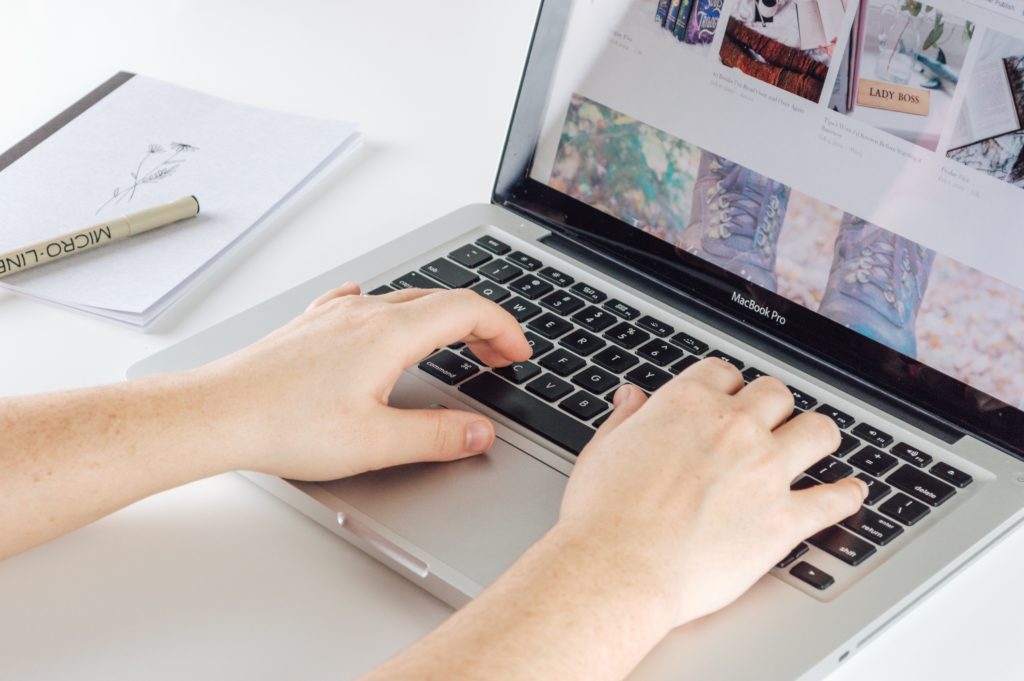 Why should you blog for your business?
Yes, as you might have come to the same conclusion, your blog is your marketing tool for your business!
Blogging for business is so valuable because it attracts new customers through Google search.
It widens the pool of your potential clients and at the same time reduces the reliance on waiting for referrals to mature.
Successful blogging can easily attract hundreds and thousands of potential customers to your website every month.
I did it for a client who had zero traffic get from 0 to 6,000 monthly visitors in 19 months.
It attracted many new clients who reached out to her because they've read at least one of her blog posts.
That's precisely why blogs are good for business!
Do blogs (really) help small businesses get new clients?
Yes, blogs do help small businesses to get new clients.
And yes, blogs increase business.
Perhaps not every single business in every industry.
In some cases, growing a successful YouTube channel from scratch would be a more powerful marketing tool to attract leads but as long as you are aware that your ideal clients go to Google to ask questions and research for answers, then there exists the need for your blog.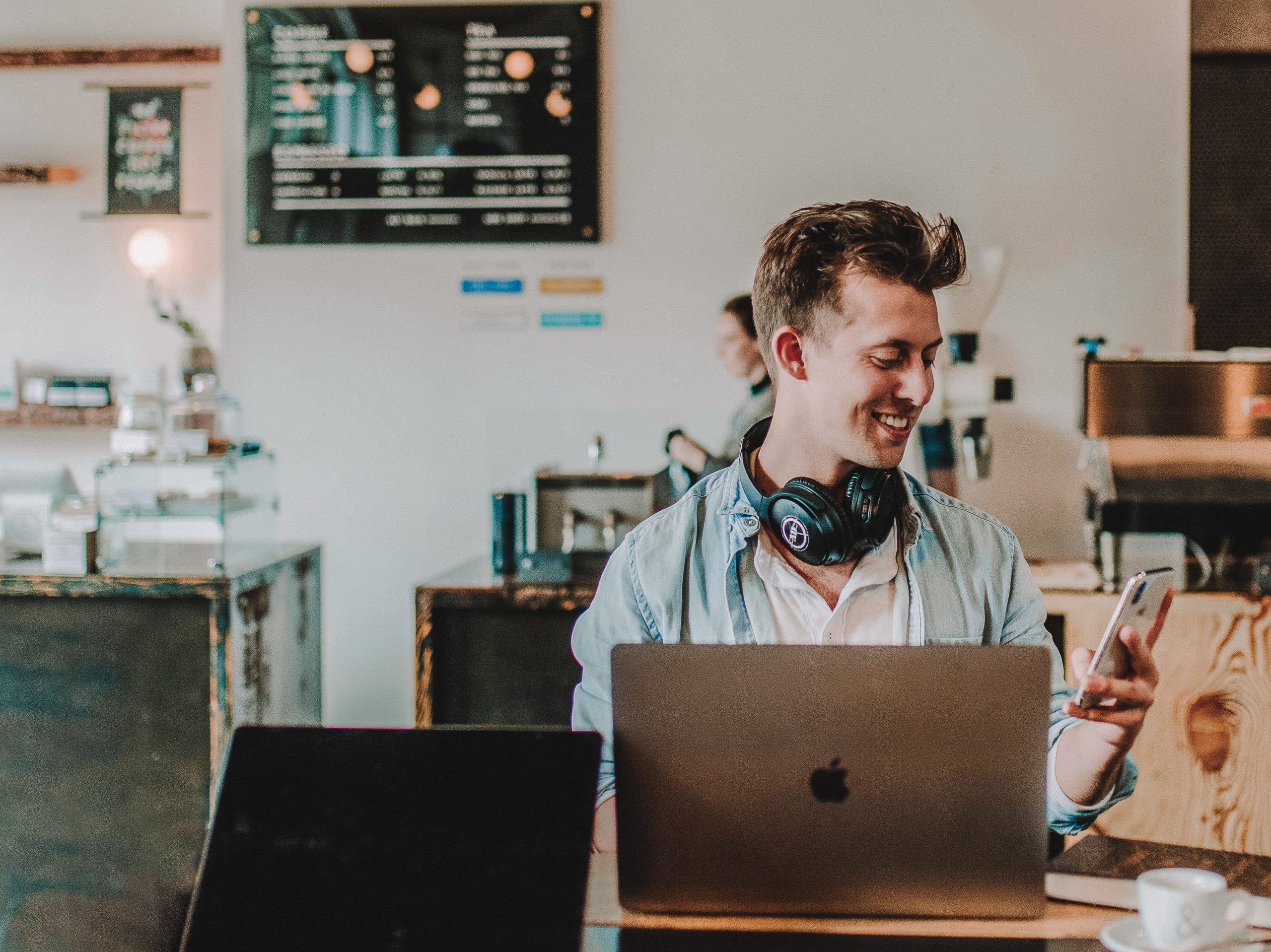 What are the disadvantages of blogs for a business?
In terms of promoting your business, blogging has numerous benefits.
But is it all sunshine and rainbows?
Nope, there are disadvantages you need to consider before you embark on this blogging journey.
In the initial stages of blogging, you will get minimal to zero traffic.
It's like throwing pebbles into the sea where they sink into the bottom as though nothing happened.
If you are looking for an immediate traffic flux in the next few days after pushing the Publish button, then blogging is not the right marketing strategy for you.
Blogging (or otherwise also known as a subset of content marketing) is a middle to long-term strategy.
And results will only be seen when you've published a certain number of excellent articles.
This number varies in different industries and depends on how much existing content has been put out by your competitors.
It could take at least 3 to 6 months for a significant volume of Google visitors to arrive on your blog posts – provided you've been regularly publishing at least once per week.
If you don't see any significant traffic or none of your blog posts are anywhere near page one, my article: 7 reasons why you are not getting Google traffic could give you some insights.
Another disadvantage of blogging is it appeals more to people who love to read text with a sprinkle of visuals.
Text leaves much room for imagination and interpretation to the readers and it's a singular dimensional way to build trust with potential customers.
Whereas in comparison, audio or video content contains subtle body gestures, micro-expressions and voice tonality, audiences might tend to connect quicker and foster greater rapport with multi-dimensional content rather than pure words.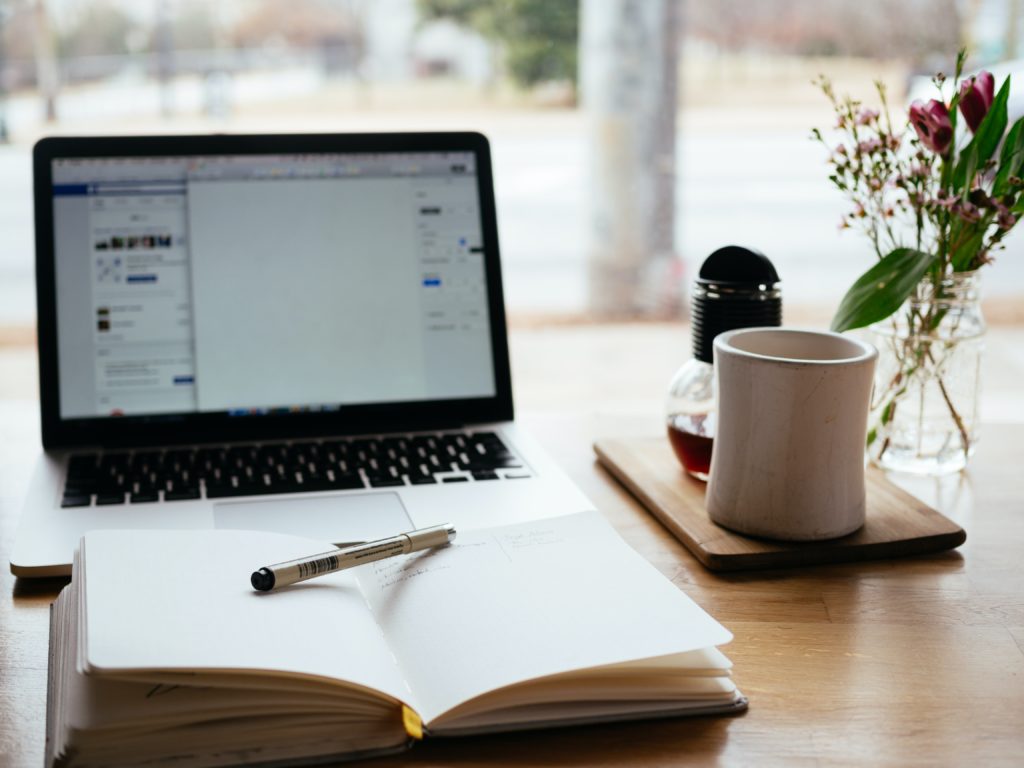 What you need to know before you start a blog (and the proper way to start a business blog)
Before you start a blog, let me share a quote that describes the proper way to start a business blog.
Always begin with the end in mind.

Stephen Covey
Let's work backward together.
You want to get new sales through blogging.
To get new sales, you've to convince leads to buy from you.
To get leads who shows intention to buy from you, you've to convert them from blog readers who arrived from Google search results page one
To attract Google users from search results page one, you've to get your articles ranked on page one
To get your articles ranked on page one, you've to produce high quality content so Google decides to display them on page one.
To produce high quality content, you've to know the burning questions your potential customers are typically googling for and address those questions within your articles.
How can you put together a list of burning questions to attract ideal clients?
You can talk to your potential customers and ask them why and how they found you to get clues into their inner decision-making journey.
Or you can also use tools like Quora, SEMRush, Answer the Public etc to identify those frequently asked questions.
My article: Blogging your way to more traffic gives details on how you can leverage those free tools to shortlist and prioritize the blog topics that will make the most impact for your business.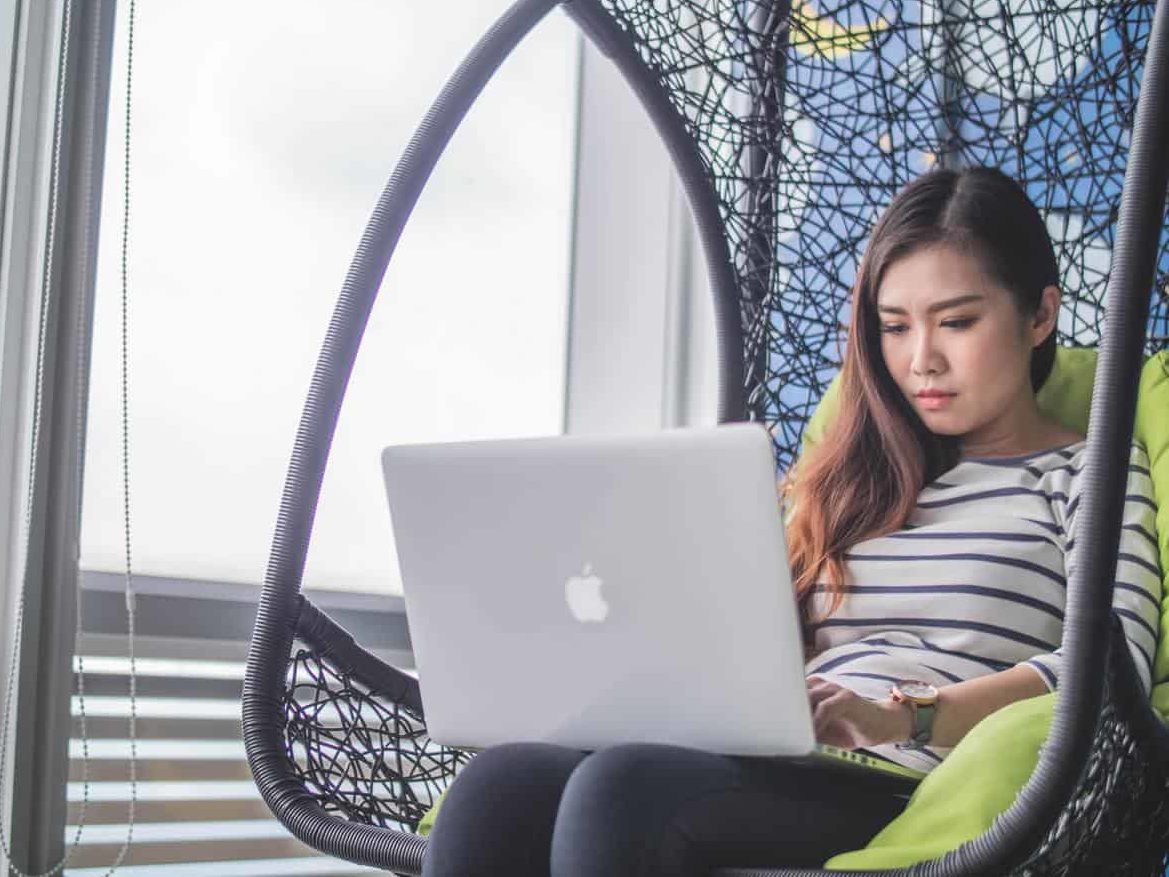 What should a good business blog have? // What types of blogs are most successful?
All good business blogs have a blogging strategy.
Content topics have been shortlisted and ranked in descending order based on their potential to rank on Google page one and attract new customers.
Related keywords and phrases have been identified and would be used within each blog post.
Also, blog posts will be hyperlinked to one another based on the overlapping content and corresponding products and services highlighted in each article.
Businesses that have the most successful blogs are those that only have a strategic blogging strategy, they also have a social media marketing strategy and email marketing strategy that complements the promotion of blog posts across multiple platforms.
It's also widely known as having a content marketing strategy. (If this is the first time, you've heard about a content marketing strategy, I've written an entire article titled Content Marketing Starter Guide where you can learn more about how it works.)
Essentially, you create content pieces that build up your brand authority and community to turn prospects into customers and ultimately into your best advocates.
The most successful business blogs don't just push out content.
They make the most out of their articles by actively promoting them on multiple platforms – as far and as wide as possible.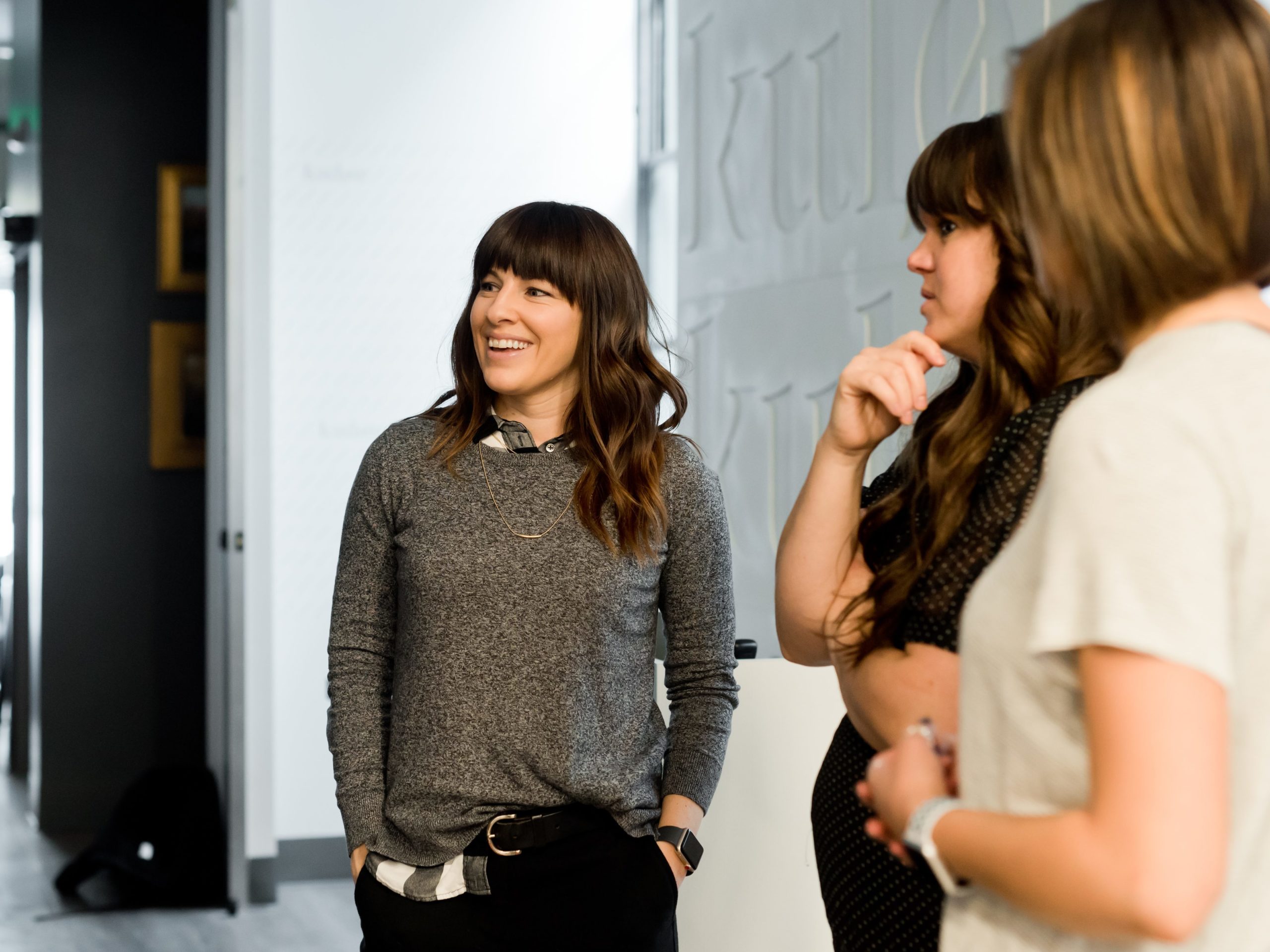 What should I blog about for my business to draw in new clients?
What are the topics to cover in a blog?
As I've mentioned, the blog is meant to generate leads for your business.
To identify and draw in people who are likely interested in your services or products, blog about questions they care about.
Specifically, questions they ask revolving around the need of eventually needing to buy something from you.
Let's work this out backward.
Imagine they eventually buy from you, how did they arrive at this decision?
Maybe the purchase made their lives better. It could be saving them time, money, make them happier or make them smarter.
Before making the choice, they faced some challenges that were causing disruption in their lives.
What were those challenges?
What was causing them pain?
Were they aware of the causes?
Have they tried out different solutions before?
Why were their problems not going away by themselves?
Nail down a list of questions your potential customers ask before making the buy decision. Think, what would they type into Google search engine?


Clarice Lin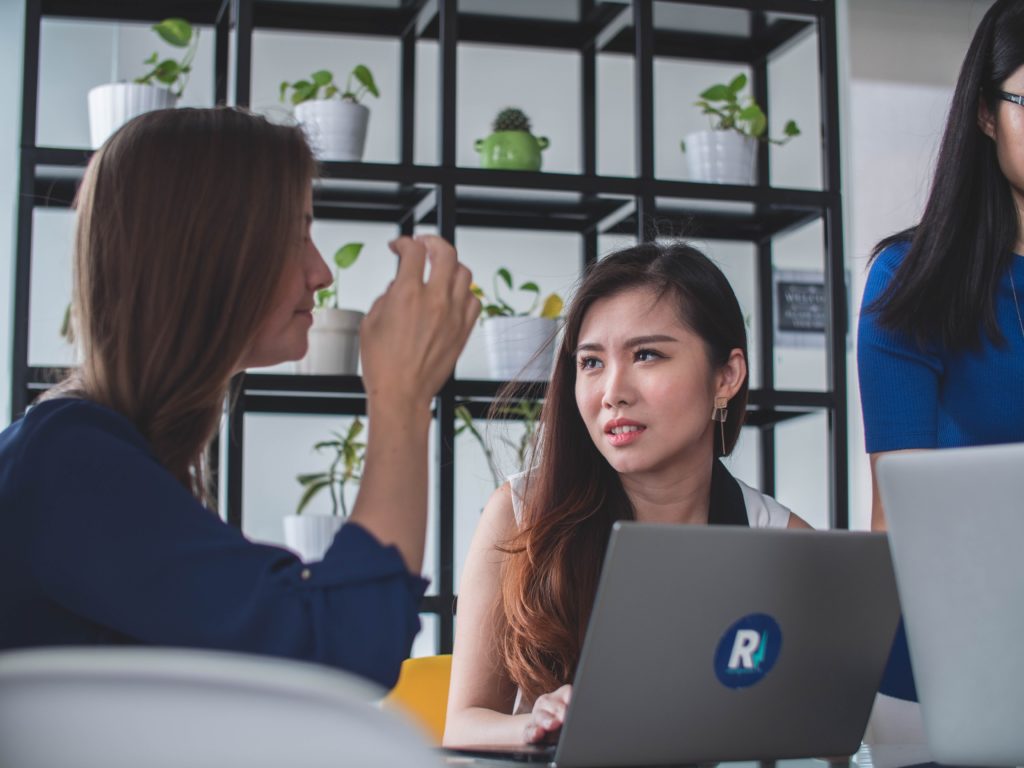 How to generate more leads for your business through blogging
By answering the list of burning questions in each of your articles, the result is – you attract leads for your business through blogging.
The big picture plan looks like this.
The more burning questions you address, you'll start ranking on page one for multiple search queries, build up Google traffic to your blog and fill up your sales pipeline by getting their contact information.
The best way to promote your business through blogging
Embedded within your content – aside from answers to their questions – you mention potential solutions that could solve their problems.
And one of those solutions includes buying one of your products and services.
Guide them to your sales page.
Tell them what's good about your products or services.
And how buying from you would upgrade their lives.
Another persuasion tactic could be to get them on a call - another opportunity for you to talk to them personally and allay any remaining doubts.
How do you "make a blog convert"? (a.k.a. the art of turning the attraction into a sale)
Now that you've generated leads through your blog. The next obvious question is, "How can you 'make a blog convert'?"
That's easy.
By promoting your business in each of your blog posts.
Each of your articles has one or more of those functions:
draw in readers and gain their trust
identify lukewarm, hot, or finger-burning leads from those readers
convince leads to buy from you.
Even if the blog readers are not ready to part with their money yet, you can still briefly tell them about one of your products/services.
Make them aware you offer something that they might possibly need.
Alternatively, get them to take action to foster trust.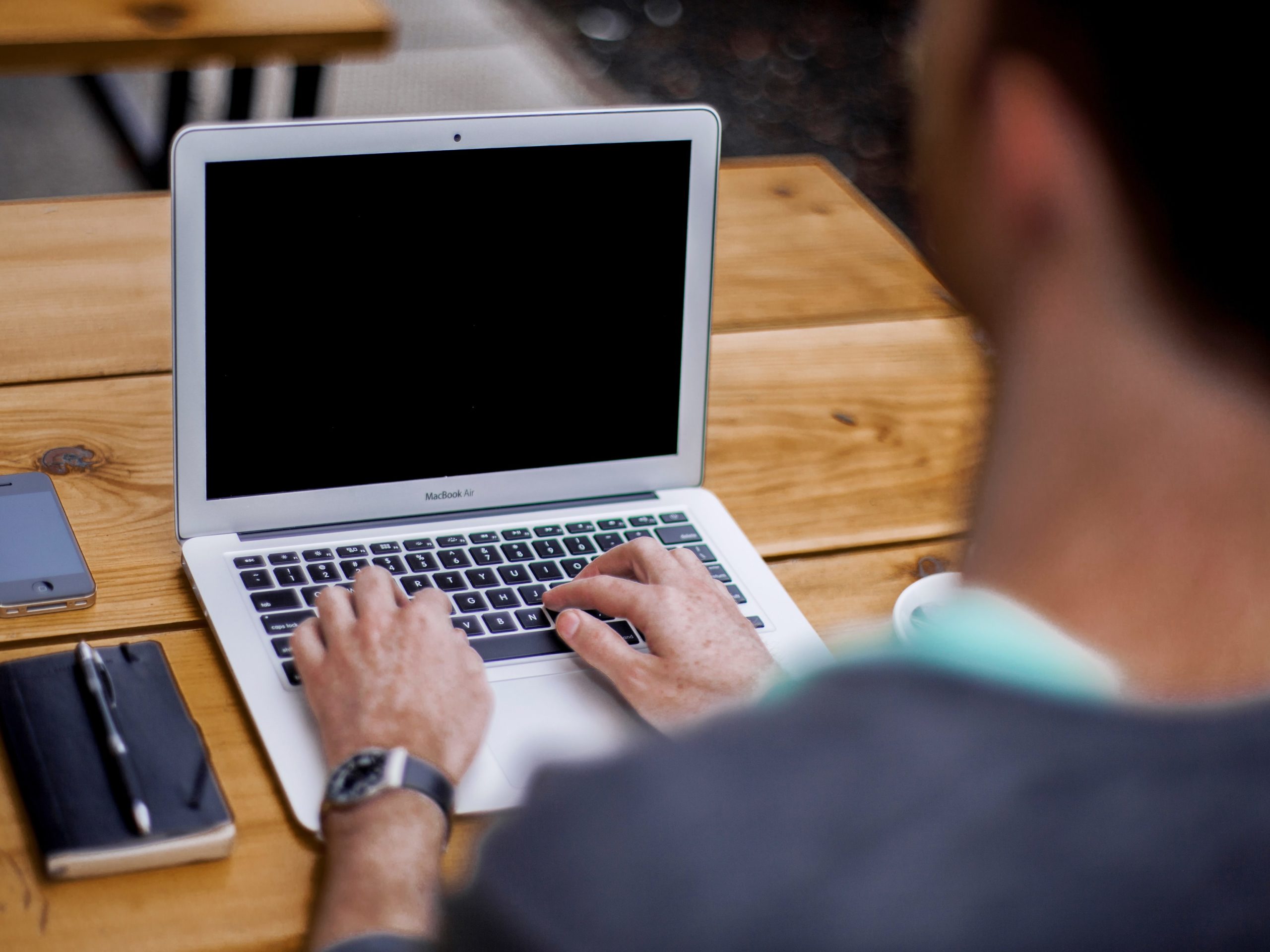 Tactics to turn blog reader traffic into leads and new clients
Integrating the call to action in your content is part of a successful blog strategy to turn blog readership into leads and clients.
Prompt your readers.
Asking them to click on a link, download a freebie, watch a video, read another blog post – these are possible actions that you can ask them to take.
And if they act on your prompts, it's a strong indicator that they could be potential customers.
To learn more on how to incorporate the call-to-action in your blog content and turn blog readers into customers, check out my article: How to turn blog readers into customers: The magical call to action.
While we wish all blog readers turn into leads and customers, it is not necessarily a given.
Plan the readers' journey for them, guide them to proceed further the customer journey.
Don't let them lose their way.
Harsh truths about blogging to attract clients
If blogging generates leads for a business, then why do most blogs fail?
According to the latest blogging stats, 7.5 million blog posts are published daily.
The harsh truth about blogging for any business: it is a competitive space.
You don't just want to be found on Google search.
The positioning matters!
Ideally, you want to be on Google page one (position one!), if not page two or three.
Sistrix analyzed over 80 million keywords and billions of search results in order to better understand how people click through on search results and found that the average click-rate for the first position in Google is 28.5%!
In the tenth position, only an average of 2.5% of people searching click on the result.
Let's say, 100 people were on that results page.
If your blog article was at the top, you'd get about 28 people visiting your blog post.
In contrast, if you were at position 10, you'd get only two measly clicks.
So, how many sets of "two-clicks" do you need before you can convert them into one paying customer?
You get what I mean.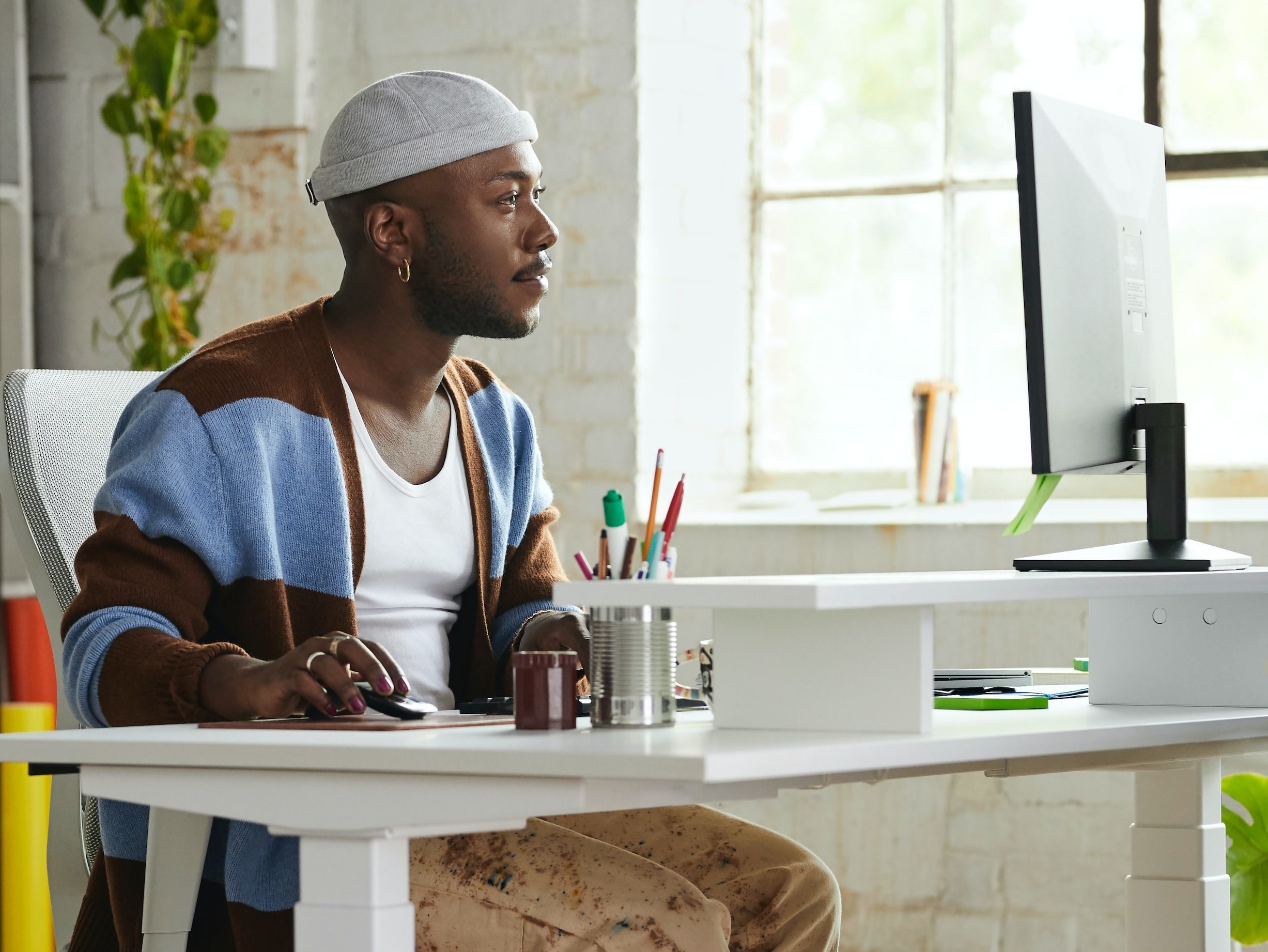 The real reason your blog isn't ranking on Google page one
Gone are the days where you blog and your articles appear on Google search results page one.
They don't necessarily go hand in hand.
Not if you are not doing it properly.
Mediocre blog articles don't get to be on page one, unfortunately.
A high-quality piece of content can easily do that.
Behind each article's ascent to the top of Google rankings lies hours of research, planning, optimization and promotion!
After consuming the content, some of the readers' reactions could be,
"Ahh…I didn't know that could work."
"Very insightful. Now I know why it kept failing."
"This is useful. It's been a great help!"
"Learning about this will help me to save some hours!"
Readers' positive feedback of blog articles can be in the form of a link share in a direct message, bookmarking the article for future references, or public mention on their social media accounts.
If your articles aren't eliciting any of the responses I've just described, then it's fairly clear why your blog isn't ranking on Google page one.
It doesn't have useful information.
Nobody wants to read it.
No one is recommending it.
Google knows nobody is interested, so they will never put it anywhere near page one.
You know what to do.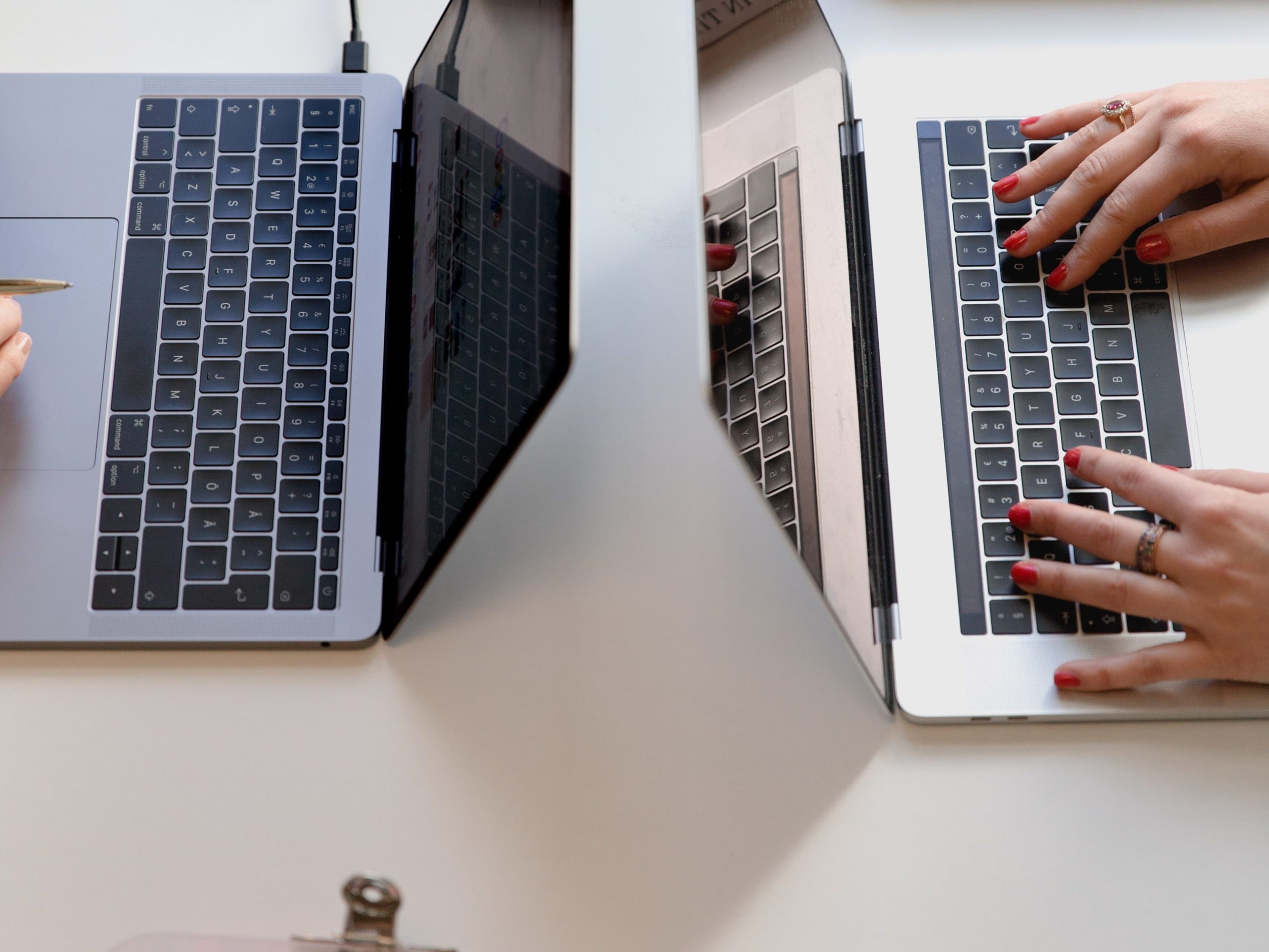 Is it ok if your blog posts are ranked only on page two?
Every business that starts blogging doesn't own any top spots on day one.
They gradually move up the ranks and eventually they turn up on page two or page three.
According to Platonik's study of 100 top websites, the average page 2 traffic was 11.96%.
It demonstrates that ranking on page two can still play a significant role in driving Google traffic to your blog.
In the same study, they also discovered that since there is no page 2 on mobile results (you can only click on more), the click-through rates in positions 16 to 20 are just as high as click-through rates in positions 7 to 10.
In this instance, the click-through rates from search results range between 1% to 3%.
If you have multiple articles ranking on page two and page three, the Google traffic will all add up.
How do you know if you are getting Google traffic?
Now you've got the facts about Google and blogging, so how do you know if you are getting Google traffic and what keywords are you ranking for?
Google search console!
It's the number one Google tool to measure your blog's performance and it's free.
Here's how to set up your Google search console account, click here.
Once you have it all set up, you'll learn which queries bring users to your site, how many times your content showed up on search results, and your blog posts ranking for the queries.
And if you want to know if your blog content is turning readers into leads, install Google Analytics on your blog to track the performance of each page.
It will show you whether blog readers are also visiting your products and services page, watching your videos or other blog posts on your site.
Armed with both (free) Google tools, measuring the returns of blogging and maximizing your efforts becomes more straightforward.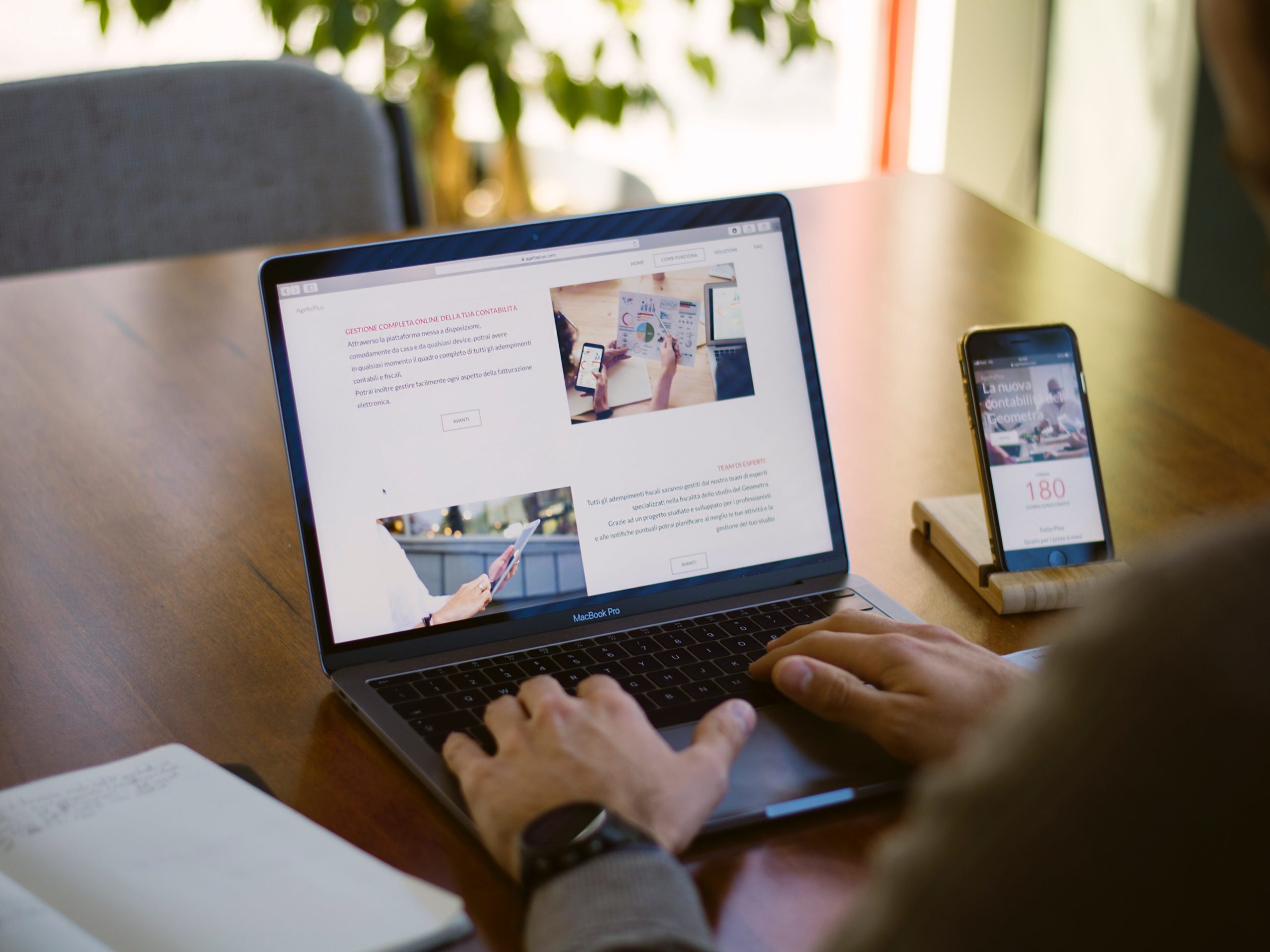 How long does it take for a business blog to succeed?
From my experience working with clients, it usually takes about 3 to 6 months to start reaping the rewards of a well-executed blog strategy.
This is based on a weekly publishing schedule that runs on clockwork.
The pace that takes for a business blog to succeed also depends on the volume of content that has been produced around the themes you want to be ranking for.
If the blogging space for your industry is very mature, your blogging strategy might not be as intuitive and straightforward.
Before any of your blog articles are found on Google page one, I recommend a well-thought-out social media marketing strategy to promote snippets of the content.
And if your business has an email list of loyal subscribers, tell them about your new article.
Get the word out.
Is it important to post to a blog regularly?
Many people often ask, is it important to post a new blog article regularly?
I say, yes.
Especially when you are building up the initial momentum of getting articles ranked on page one, you've to churn out a minimum of one article per week to attain Google's recognition.
Google's algorithm favors the freshness of a blog and often prioritizes websites that regularly publish new original content.
If your blog is not constantly refreshed with new content, you are telling Google, information on your blog is static and not regularly updated.
If you can't commit to regular blogging and keep stalling, either hire someone to help you or begin only when you can make time.
Else it's just a waste of your time.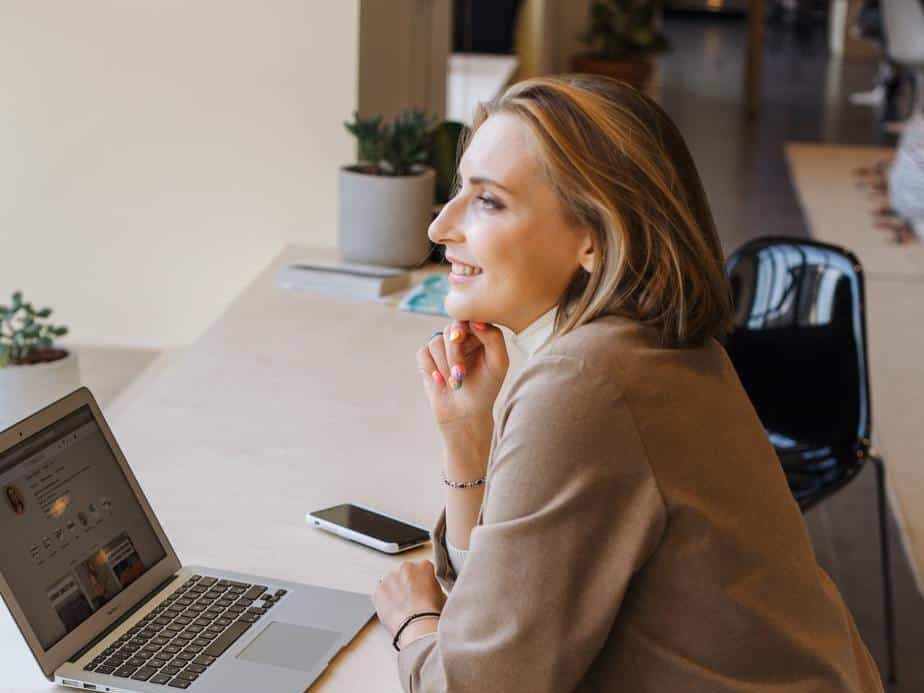 Why is my blog not growing?
There are multiple aspects to consider when planning your content strategy.
If your blog is not growing, it could be due to one or more of these reasons.
After writing each of your blog posts, you clicked on "Publish" and thought your job is done. You made no efforts to promote it anywhere else – so nobody knows about them. Neither does Google. It basically sunk to the bottom of the abyss.

Add blog post promotion into your blogging plan.

You promoted it badly. Your title was too dry and your intro text stopped readers in their tracks.

Maybe you need help to market your content.

Nobody wants to read your content – it could be boring or non-useful or both. (I seriously hope not.)

You are not a good writer or the person you engaged didn't write very well. Re-evaluate the quality of your content.

You had good content but it didn't weave in any of the key phrases that tells Google what your article is about so Google can't surface it accurately for the right search queries

Perhaps you need an external pair of eyes to optimize it for Google search.

Your content was showing up in search. But the meta description (the text that shows up on search results) were poorly written so nobody clicked on it. If this keeps happening, Google will conclude your articles weren't relevant to them and stops showing them on search results.

Get some help to optimize both your title and meta description!
I also want to highlight that it takes about 3 to 6 months to see a well-executed blog strategy.
If you are in the early stages of blogging, be patient.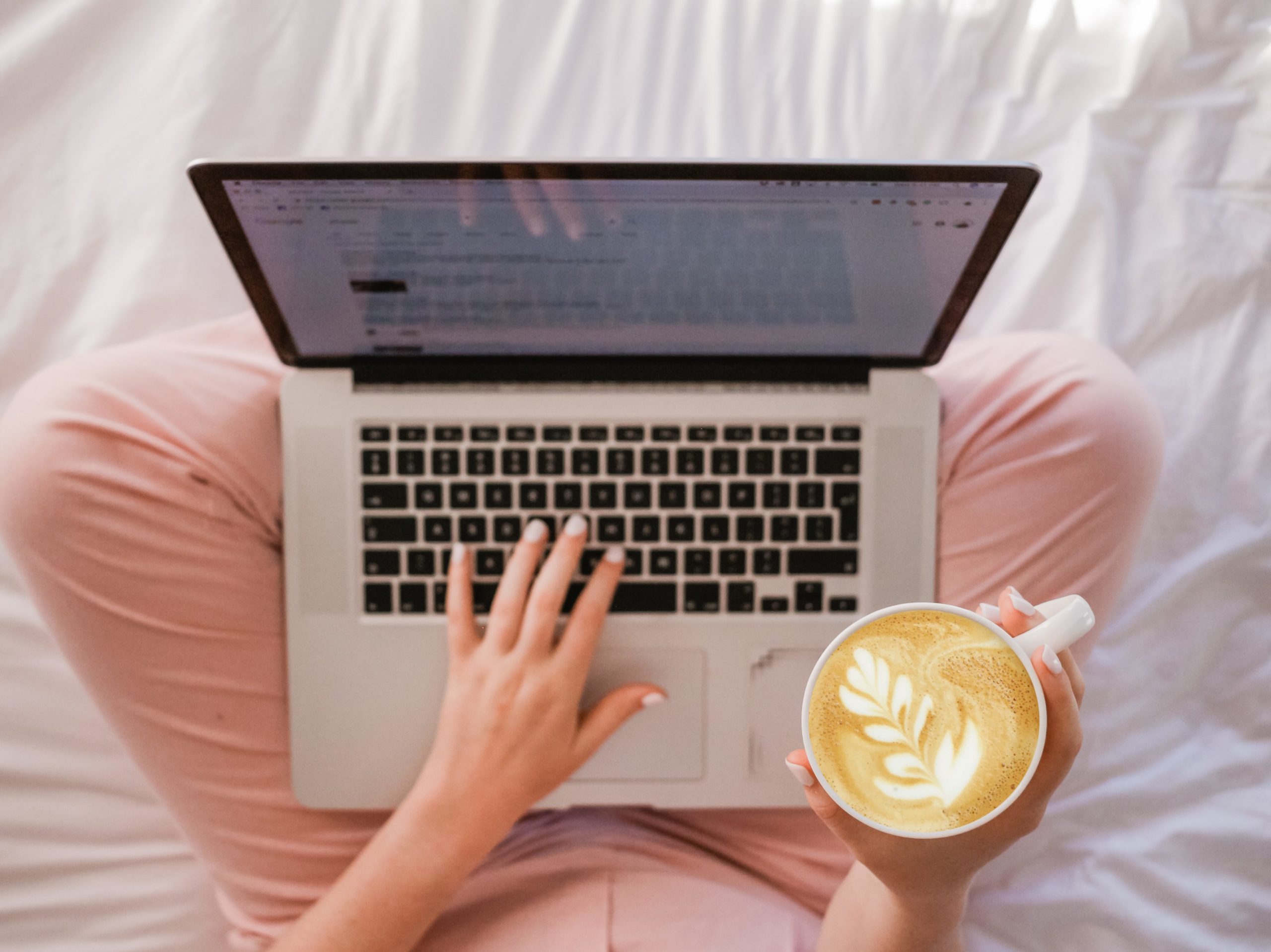 How do you know if your content is working (and you are on the way to getting new clients)?
Review your Google Analytics Reports and Google Search Console reports.
The insights from the reports will inform you if anyone is reading your blog posts and how they discovered them.
Keep in mind that each blog post is not built equally.
Some might get more Google traffic; others might get less. This is dependent on the volume of people searching for it.
To learn more, check out my article: How to make the most of your website with Google Analytics.
Should I stop blogging for my business if it's not working out?
If you are still not seeing any growth at all, stop blogging.
Take some time out to review your blogging strategy and examine your blog's performance.
Maybe blogging isn't suitable for your business? Or maybe your tactics need some fine-tuning?
Should you decide to seek an external pair of eyes, I offer a personalized one-on-one workshop where I help you achieve blogging success with a strategy that lands you on Google page one.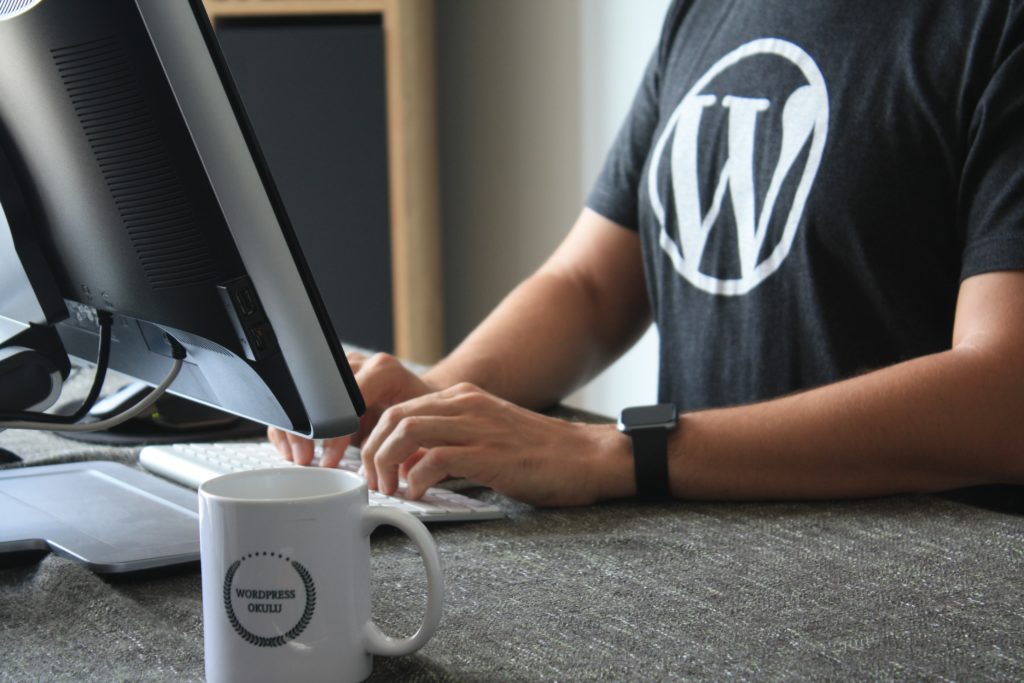 Is investing in a good blogging strategy worth it?
That depends.
Have you considered the cost and outcome of blogging versus your customer acquisition cost?
If you don't have a good blog strategy, it's unlikely to get Google to fall in love with your blog.
A successful blog strategy comprises a list of carefully researched and selected titles that gives you an edge over your competitors.
It allows your blog posts to stand out on Google and draw in the right people to discover your products and services.
Churning out articles on your blog that you "think" could be interesting for your clients doesn't equate to new clients stumbling onto your blog from Google.
You need a plan of action.
And if you have no clue how to curate that list of topics, then procuring that tailored blog strategy is highly recommended.
Measure the investment in a blog strategy against your customer acquisition cost.
Let's say each blog article eventually gets you 100 new visitors per month.
100 x 12 = 1,200 new blog readers every year.
And if you can turn 1% of them into a paying customer, how would that look like?
And if you have 10 similar articles, that's 12,000 blog readers every year.
Assuming a conservative 1% conversion, how would that boost your business?
Driving traffic to your blog with a smart strategic blog strategy crafted to get new Google visitors versus producing content with some guesswork, which is more valuable for your business in the long run? 😉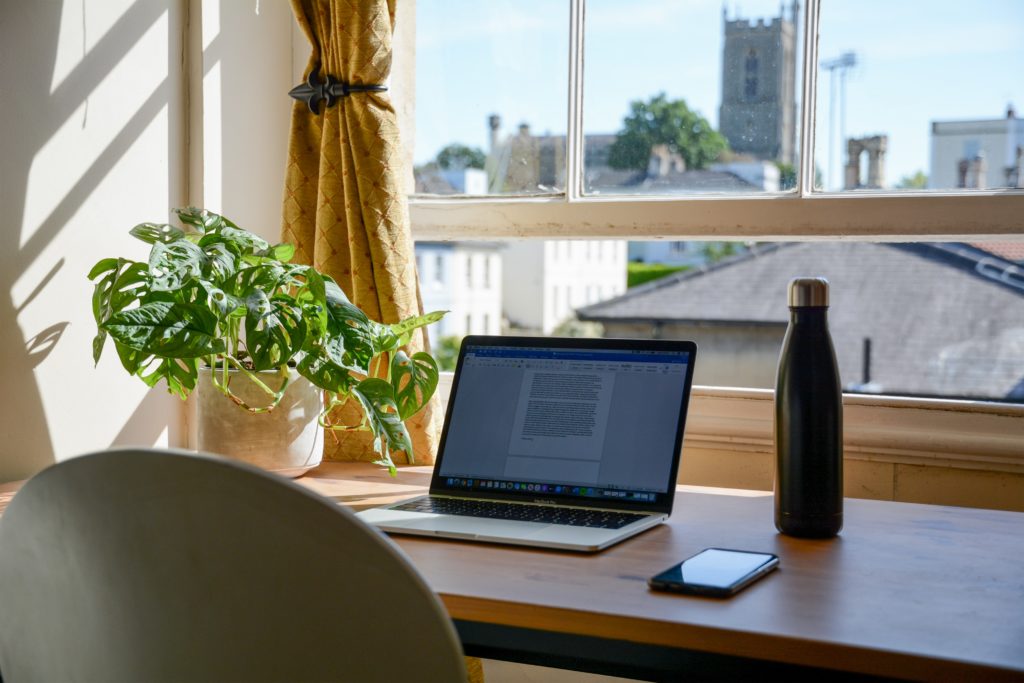 How many views does a successful blog get?
Some of you might ask, how many views does a successful blog get?
There is no universal benchmark.
However, if you have competitors who have a head start in blogging and seem to be doing very well, head to SEMRush and examine their web traffic.
In the report, you can also see how the exact keywords they are ranking for and how much traffic are they receiving from Google search results.
See the screenshot below to learn how to access the report. You can sign up for a free SEMRush account to get access.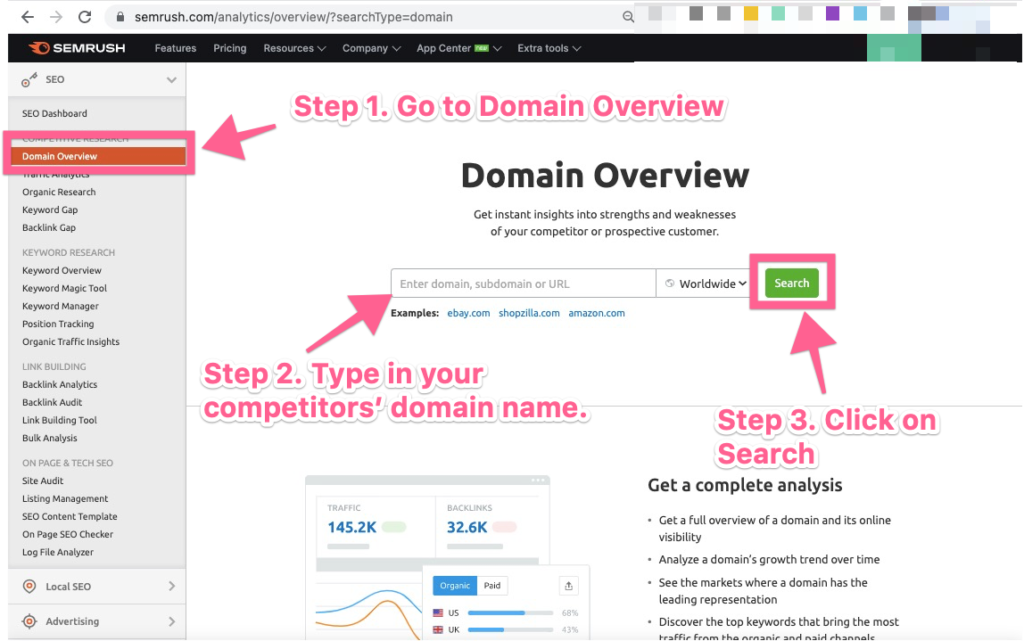 Otherwise, set yourself a target of attracting between 50 to 100 visitors per day from Google after 9 to 12 months of strategic blogging.
That's when inquiries from new prospects trickle in.
If you have a reasonable-sized social media following to promote your articles during this period, that would greatly amplify your results.
How to measure the success of your blog?
So then, you might ask, is there any other method I can employ to make sure I'm on track to blogging success? I can't simply be waiting till 9 to 12 months later, right?
Naturally! I highly recommend you monitor and review your Google Analytics and Google Search Console numbers.
After making your blog post public, promote it to your existing following.
Broadcast the link of your new article to your email list subscribers.
Schedule your social media posts to Facebook, Instagram, YouTube, LinkedIn, Twitter, Pinterest etc.
Share the link in Groups and communities – tell them about it
Immediately, you should see view numbers in Google Analytics.
If you don't get any views, check if you are sharing the correct link or consider improving your promotional copy.
In the source/medium report in Google Analytics, you will know where those views are coming from.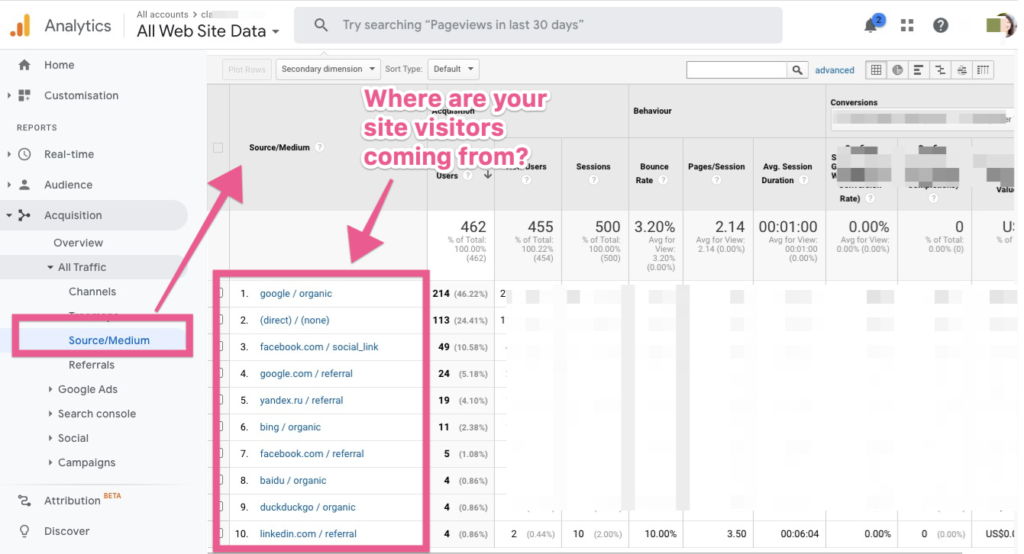 Were they your email list subscribers, social media followers or people from the Groups?
Their responses are feedback to let you know where your potential clients are hanging out and the topics, they are most interested in.
On the Landing page report, how readers behave suggests their interest level in that topic.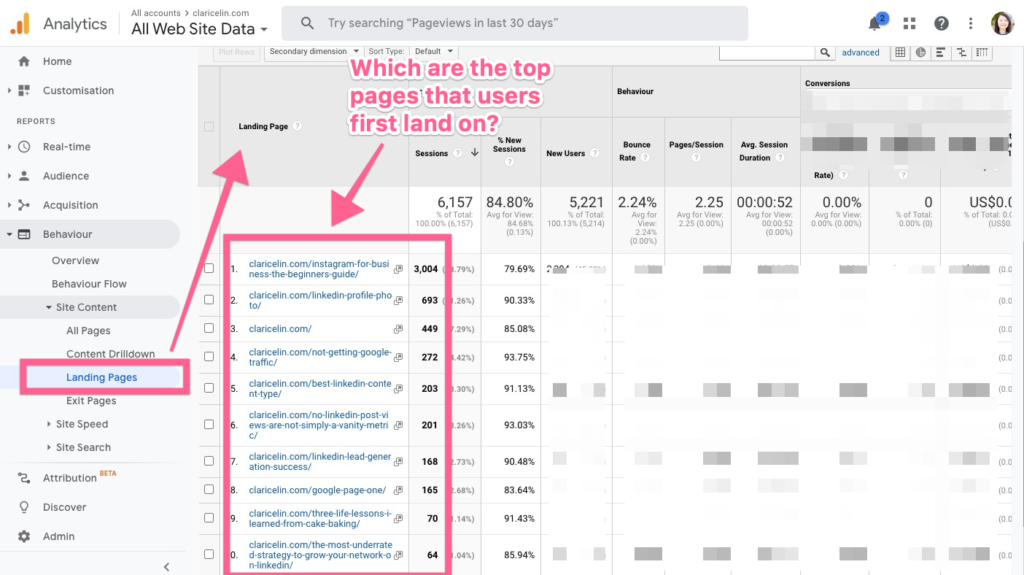 Did they stay long on the article?
Did they go on to read other blog posts or download one of your freebies (and give you their email address)?
If they did, then all those positive responses confirm that your blogging strategy is working.
Turning your business blog into a lead generation asset to attract new clients
Turning your blog is a sure-fire way to fill up your pipeline with high-quality leads.
As long as your potential (new) clients are googling for answers, then there arises a need for your blog content to be displayed in front of them.
And the best way to turn your blog into a lead generation asset is to start with the goal in mind.
Craft a blogging strategy intended to attract readers that will eventually turn into customers.
Put yourself in the shoes of your ideal clients.
Talk to them and do your research to pin down their queries and doubts.
Note down the precise keywords they use and google for.
Then weave them together into well-written content that readers would enjoy and share.
Don't forget to inform them about your products and services.
Next, promote the content extensively.
Let Google know your content deserves to be on page one search results.
Eventually, your content will rank for your targeted keywords and attract the right readers to your website.
Determined to turn your blog into your most valuable lead generation asset and don't want to waste any more time figuring things out by yourself? Check out my customized blogging strategy tailored for each unique business.