Start a blog and publish blog posts.
Then you'll start getting visitors to your website.
That could work back in 2010.
But today, blogging your way to more website traffic is not as easy as many might believe. Over 2 million blog posts are published every day.
Simply writing and publishing without planning and research will not get you any website traffic at all. It'll be a futile effort.
I'm not discouraging you from starting a blog.
What I'm emphasizing here is, you need to understand the blogging landscape - and how exactly creating content will get you website traffic.
Research and plan prior to sitting down to write those blog posts and to "get" Google to rank your blog posts on page one search results. And that's how you can ACTUALLY start getting traffic.
If you've been blogging regularly for three to six months and are still not seeing significant Google traffic, you are in trouble.
How long does it take to get Google traffic to your website?
Table of Contents
Every company is now a media business
Every business needs a blog. It could be a text blog where you publish articles, an audio blog like a podcast or a video blog, otherwise known as a Youtube channel.
You've to produce content. No excuses.
No matter what other industries your business is in, you are part of the media landscape.
You'll have to promote your business by demonstrating knowledge through your content to your audience.
The purpose of your content is to let them know you better, educate them, entertain them and ultimately convince them to buy something from you for the first time.
And then again and again and again.
The old way of selling is long over
Before the digital era, businesses relied on word of mouth, yellow pages, newspapers and magazines classifieds, direct door-to-door sales, television, radio and outdoor advertising to get customers.
Businesses decide on their offerings and consumers didn't have much of a say. They were passive consumers.
They bought what was available on the market. It was the supplier-controlled market.
Today, customers play a more proactive role in shaping the demand and needs.
They have resources like Google and social media to do their own research. They have multiple sources of information and they evaluate them and narrow the options before buying a product or service.
If they don't like provider A's products and services, they will head to provider B or even consider provider C's offerings. And that's when blogging comes into place.

Why blogging paves the way to business success
Blogging is the ultimate resource for your business to prove you have the best products and services available. Through your content, you showcase your knowledge and expertise.
You address frequently asked questions from your customers and create content around those topics. By educating them and empowering them with information and options, those customers start to trust you and your products.
They believe you can help them solve a pain point when they buy the solution from you.
Business success comes from strong customer relationships and these resilient bonds are formed through multiple interactions with your blog content.
Building the trust currency through blogging
Purchases are dependent on trust. In the past, word of mouth represents trust.
Today, trust is cultivated through conversations with your business or your brand. And your blog content serves as the ignitor for those conversations.
In turn, when your customer consumes your content, it opens up the communication channels when they pose more questions to you.
So what? How does this help you?
There is a Chinese expression that says, 知己知彼百战百胜 (zhi ji zhi bi bai zhan bai sheng).
It translates to if you know yourself and your enemy well, you'll never be defeated.
In this specific scenario, this means by listening to your customers' top concerns and reservations, you'll have the advantage to prepare and address them through your blog posts!
When you are able to pre-empt those concerns through your content, this means you'll gradually become Google's favourite!

Make Google fall in love with your blog, so they keep sending you website traffic
Google aims to provide the most comprehensive and useful search results for users.
Therefore, they have been constantly modifying their search algorithm to ensure users have the best experience and the most relevant ads are tailored to answer those search queries.
When Google "sees" that articles on your website "answer" users' queries, they will favour your blog post and "award you the first prize" - search results page one, position one.
There is huge competition for that most coveted spot because the lower you are ranked, the chances users will click through to your website decreases. That said, the further your website is from page one, the lesser clicks you'll get.
Recall the last time you used Google.
Did you click on page 10 of the search results?
Did you even go to page two or three?
I rest my case.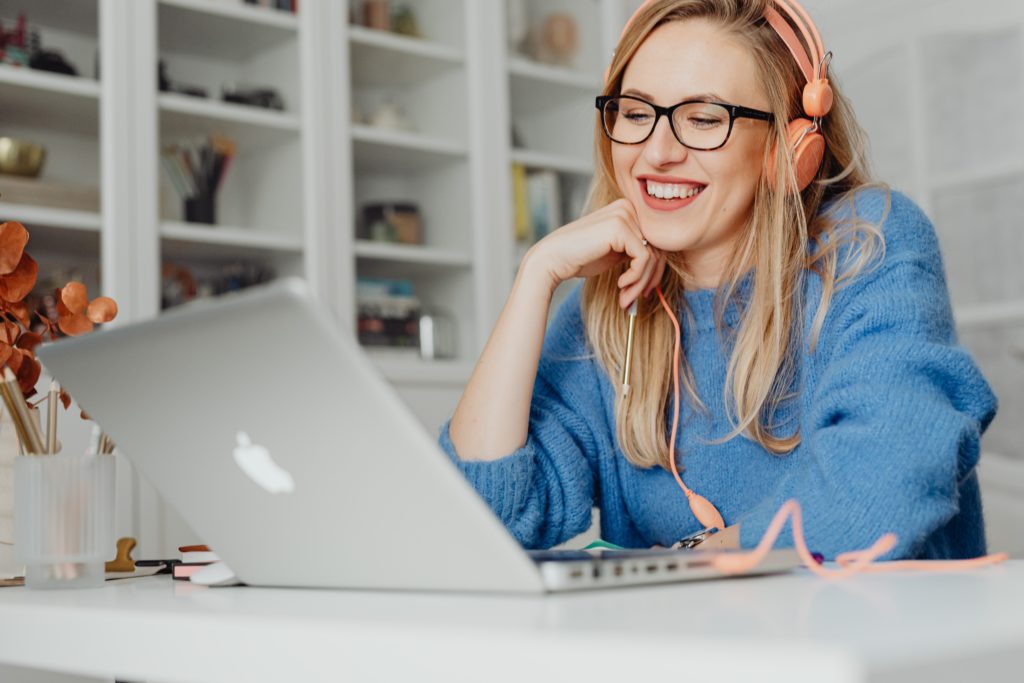 How to keep eyeballs rooted to your blog
Even before you get Google search users to click through to your website, ensure your blog posts are in tip-top condition! And take note, over 50% of most website traffic comes from mobile devices.
So, the three top things to keep in mind are website loading time, readability and mobile-friendliness.
Your website should take less than 3 seconds to load
If your website takes more than 10 seconds to load on the mobile, you are a goner. Think - the last time a website took more than 10 seconds - what did you do?
Hang in there to wait? Or abandon the website altogether?
There are a couple of tools you can use to test your website speed like GTMetrix and a Google tool to test how long your website takes to load on a mobile.
The tools will evaluate your website and give valuable recommendations to optimize your site speed.
Yes, A Slow Website Will Cause You to Lose Customers
If your reader finds it difficult to follow the text on a page, they will abandon it.
No kidding. If you can't follow, you give up. Simple logic. Make sure your pages are reader-friendly.
How well users follow your text and train of thoughts determines has a correlation to how long they will stay on your website.
Generous use of white space, using images to break up the block of text gives you a huge advantage.
Don't forget about sub-headings. They have multiple purposes for your blog content. Your readers use them as visual aids to scan through your content and helps guide them through your flow of thoughts.
On top of it, subheadings give breathing space to your text blobs, allowing the eye and brain to more easily decipher characters, words, and word shapes .
If you want to improve your blog posts' readability, check out these three typography tips for a more comfortable read.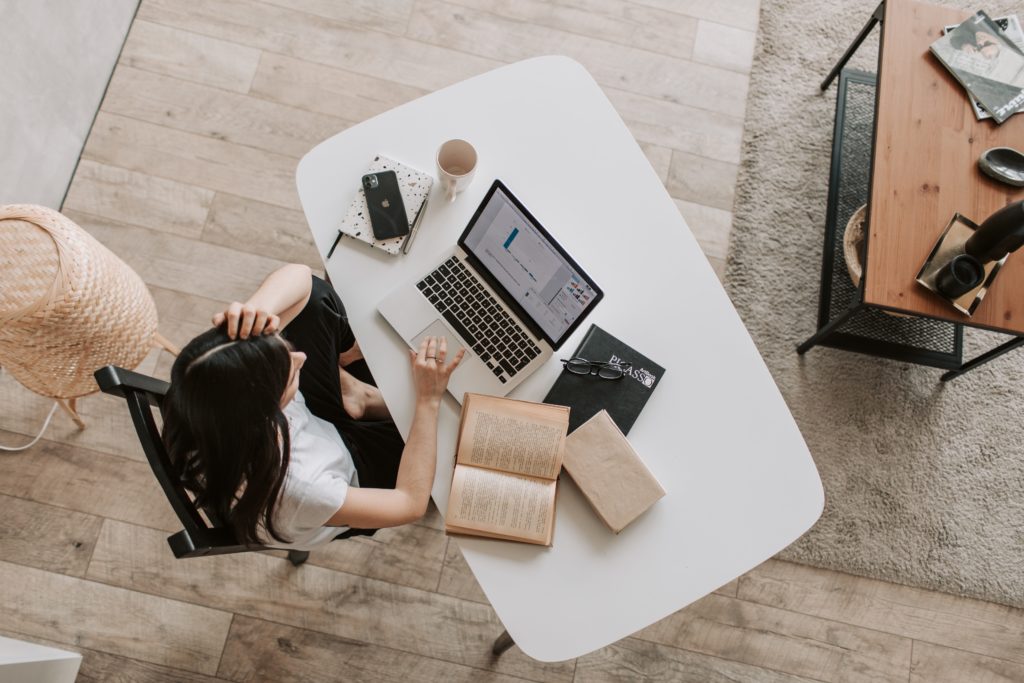 Customer journeys are no longer straightforward
They are not linear paths nor is there a precise start and endpoint. According to Google's research, each journey is as unique as each consumer.
A user could narrow and broaden their search criteriae anytime along the way and even after a purchase, they might still continue with more research.
Because we can't clearly define the pathways, it's becoming even more crucial to identify the unique touch-points.
So that when the customer arrives at a specific point, your brand is there waiting to interact with each customer.
Researching for the best brands on multiple channels, comparison of similar product/services options, reading peer reviews and ensuring the product purchase is in line with the prioritized factors - these are some of the considerations of a prospect.

Align your content to the customer journey
Putting up the right information at the right location is an art. There is no absolute right or wrong.
In the past, businesses assume the customer journey is a linear path (link) - but it's no longer true. From brand awareness to purchase, no two customers have the same journey. There are many factors at play.
The amount of research to get consumer confidences varies
Each consumer might be using more than one research channel not necessarily in the same order sequence
And priorities to decide on the product itself might not be the same
For sure, there are more than three factors. But you can see what I'm getting at.
Instead of trying to define the customer journey itself, the spotlight should narrow to these three main questions:
What are the questions that customers ask during their purchase journey from beginning to end?
For each of these questions, which platforms are they selecting to look for their answers?
What are the priority questions for their top valued customers?
The three secrets to blogging your way to more website traffic
Create compounding blog posts that consistently attract more and more website traffic over time
Plan compounding blog posts into your editorial calendar. Compounding blog posts, also known as evergreen content withstand the passing of time.
In fact, as more time passes, your content plays an increasingly important role in driving traffic to your website.
Compounding blog posts will get Google to love your website in 2019!
Research has shown that getting one piece of compounding blog post on your website is equivalent to publishing six blog posts that diminish in value over time.
Examples of compounding blog posts include "How to" topics, in-depth analysis of a trend from start to end and the lessons to be taken away to do better next time.
Whereas non-evergreen content is like news. It could be the hottest topic this week but next week, no one else is talking about it anymore. And you don't want that to happen.
You don't want your blog posts to be a passing fad.
The value of your blog should be like antique pieces - the value grows consistently over time.
That means there will always be people googling those topics even in the future and Google will be sending them to your articles.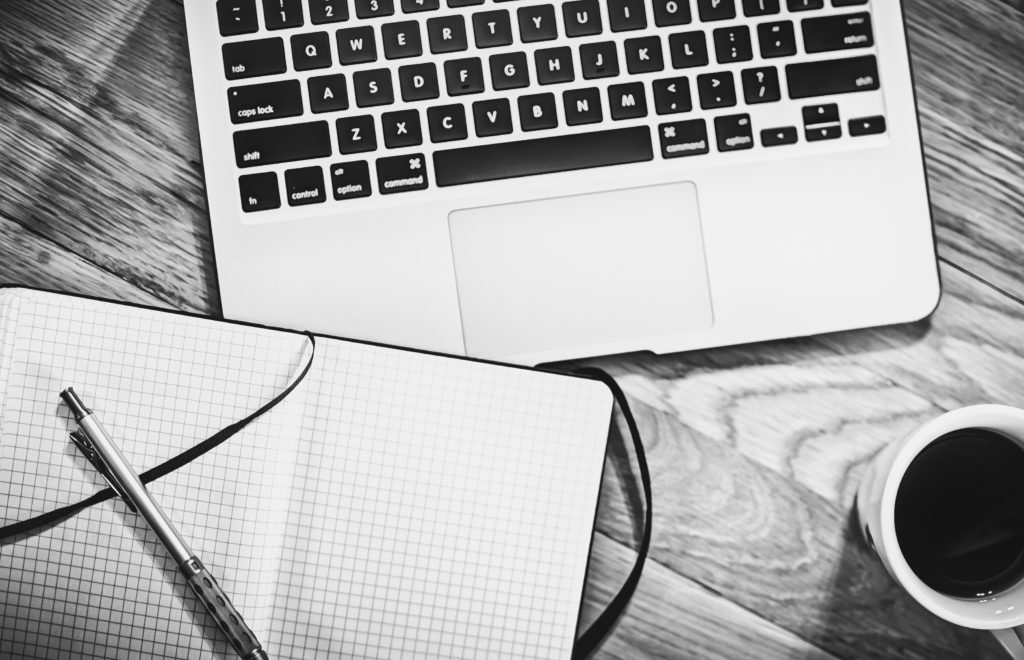 Blog about niche topics that have not been explored in enough details
Create niche content - in-depth verticals rather than a general topic. Writing about the latest trending topics or a broad overview of an issue are mistakes that new bloggers often made.
You see, blogging is not about writing. It's about writing for new audiences who are using Google search.
If your blog is not already chock full of valuable content, Google deems your site as less authoritative.
When you write about popular trending topics and established websites do the same, Google will place more value on what they say rather than what you have on your blog.
In order to beat your existing competition who has already a sheer volume of Google traffic, specialize in niche topics - that are meant for groups of people with very specific problems.
And if there aren't many comprehensive articles around, you could create detailed articles that could dominate Google page one in this space.
Let's look at a couple of examples about niche blogging:
Blogging about nutrition
General topic: ketogenic diets
Niche topic: ketogenic diets for people with multiple sclerosis
Blogging about fitness
General topic: morning routine stretch
Niche topic: morning routine stretch for people with lower back problems
Blogging about videos
General topic: tips for recording videos
Niche topic: tips for recording food videos on the iPhone
Ensure that each blog article has at least 1,500 words or more
How do you know if you have covered a topic sufficiently within an article?
By counting the number of words.
Simply put, in Google's point of view: the quality of each blog article is correlated with the number of words
When you have lengthier content, chances are - your content is more exhaustive and you use more relevant vocabulary or phrases related to the topic.
So, Google's algorithm groups words into categories.
Let's say, if you are writing a blog post about running. Words like "health", "muscles", "pace", "sprint", "marathons" etc would be associated with running. The more related words you use, Google would likely rate your blog post as high relevancy.
Backlinko did an in depth analysis of 1 million blog posts and they found that the average number of words for a blog post on Google search results page one is about 1,890 words.
Of course, publishing 1890 words doesn't translate into a guaranteed first-page placing, but this gives you a much better chance of ranking by being more exhaustive than your competitors.
Also, another way to ensure you've covered every possible angle in your piece, outline your article by using the WWWWWH formula.
Utilise the who, what, when, where, why, how formula to present a problem-solution content piece.
Let's say, you are a nutritionist and you specialise in helping people who struggle with fatigue with hypothyroidism.
A blog article outline could look like this:
What is fatigue with hypothyroidism? What does it feel like?
Why do people with hypothyroidism struggle with fatigue? Why is this a common issue?
Who would typically face this challenge? Does everyone with hypothyroid suffer from fatigue issues?
When is a good time to start getting professional help?
How do we overcome fatigue to regain a normal lifestyle again?
It's a relatively fail-safe way to make sure you are formulating the right questions from various aspects beginning from defining the problem, explaining why the problem exist and how to resolve it.
Problem-solution blog pieces are commonly very useful in attracting solution-seekers (potential clients) who are proactively looking for answers on Google.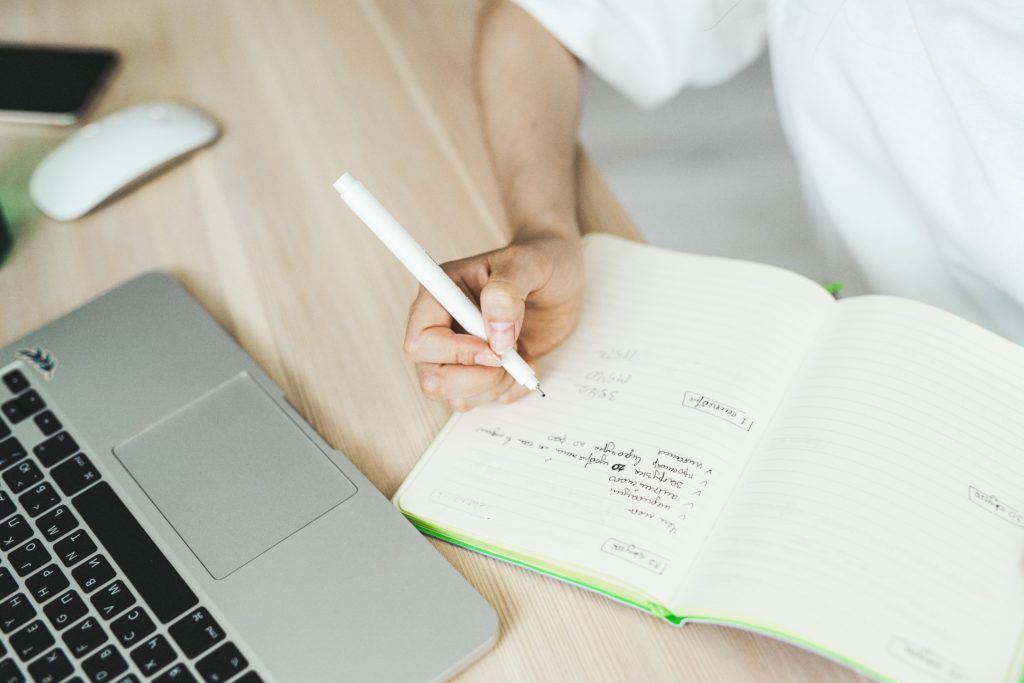 How to plan your editorial calendar
Producing regular high-quality content requires planning. To be more precise, every business that wants to seriously see a significant volume of Google traffic should have an editorial calendar.
Creating a regular publishing rhythm allows you to block out dedicated time to write.
If you can't manage the load of producing a weekly top-notch article, aim for at least once every month.
If you put out one blog post each month, you will have 12 at the end of 12 months.
I've seen many business owners who don't plan their editorial calendar, and when they get their plates full with client work, the blog post goes to the back-burner. When you stop, it becomes even harder to pick it back up.
Plan for a specific week - last week of the month or second week of the month or better still, fix a date for it. Building up a steady stream of Google traffic doesn't happen over night.
If you have a newish blog, it takes at least three months or more to see significant results.
As the saying goes, if you fail to plan, you plan to fail.
If you are keen to see results in 12 months time, do set up a schedule and carve in the milestones.
Aside from the publication date, assign the date of the first draft, date for reviews and edits and when the final draft should be ready by (including appropriate images to posh it up!).

Where to get topic ideas for your blog
The plan should not only include the publishing dates, the topic of your article has to be pre-determined. Most people decide what to write about only when it's time to write. That's totally inefficient.
If you want to produce excellent content within a short turnaround, decide your topics beforehand.
Let's say, you plan to get one article out per month. Select your main themes and allocate a time to come up with sub-topics.
It's mandatory to align your themes to your services or products. Put yourself in the shoes of your prospective customers.
What questions do they have before they decide to purchase your products?
Increase your chances of getting more website traffic by tapping into these free resources:
So before, you start writing on your article, do some research using those tools to work out a outline and what details to cover within the niche.
Once you've drawn out an outline, it's much easier to get down to writing.

How do you know when your website is getting Google traffic?
Set up website tracking tools like Google Analytics that can inform you how many website visitors you are getting from Google search and what those visitors are doing on your site.
Also, there is also Google Search Console that you can link to extract what are the search terms that your blog articles are ranking for, what pages are they found on and the click-throughs from Google.
Both of them are essential tools if your business blog is your main lead-generating tool.
How many blog posts do you create before seeing traffic from search engines?
There is not one answer fits all approach.
If your industry is hugely competitive - there are many existing blog posts you need to outrank - then you need to niche down to a very specific sub-topic and cover it in more depth.
If your topic is not explored in depth, meaning you identify content gaps that nobody has written much about, but it's a topic widely searched for, that means there is high chance for your articles to rank high on Google search results.
Nonetheless, what I do know for sure - if you've only published between 1-5 articles covering widely varied topics and they contain less than 1000 words each, I can safely conclude, your articles are likely not comprehensive enough to be listed on Google page one.
These are the questions to ask yourself as you plan out your next batch of articles.
Is this article an extension of my previous content?
Have I covered all the related questions about this topic?
Is this a topic that's googled often?
Are there (too) many existing outstanding articles on top Google search positions when I google about this topic?
Still not getting Google traffic?
You've planned out your calendar, did your research and have been consistently putting out your content.
Yet, you are still not getting traffic. What could be wrong with your strategy?
Well, there could be a number of reasons for not becoming Google's buddy.
I've written a comprehensive article on the top 7 reasons why you are not getting Google traffic. Do check it out to diagnose the problems you are experiencing and how you can resolve them as soon as possible.
I urge you to conduct a thorough content review after reading this article and boost Google traffic by updating your blog posts where appropriate.
Support your content with active marketing on social media channels
Social media platforms are complementary tools for your blog.
It's where people hang out socially. To get inspiration, to connect with others who have similar interests, discuss their favourite topics, follow their favourite brands and engage with them.
Each interaction on these platforms is an opportunity to narrow the gap between you and your audience. It helps them to get a better understanding of your brand.
Visual media platforms like Instagram and Pinterest are great channels where you can use visuals and videos to initiate conversations in a casual manner and show them what's happening behind the scenes! (If you are new to Instagram and want to get up to speed, my article: Using Instagram for Business - The Beginner's Guide is a good place to start.)
Whereas platforms like Twitter and Facebook messenger bots, many brands have been using them as customer service tools to interact and support them!
And of course, broadcasting your blog posts on social media keeps them informed about relevant and useful information your business provides.
However, many people tend to see these platforms as more broadcast platforms rather than an opportunity to connect and strengthen relationships between the business and their customers.
If you publish a blog post and do not promote it, it's going to take longer for others to discover this valuable resource.
Producing content is important BUT reserving time to "sell" your article on your social media channels is even more critical.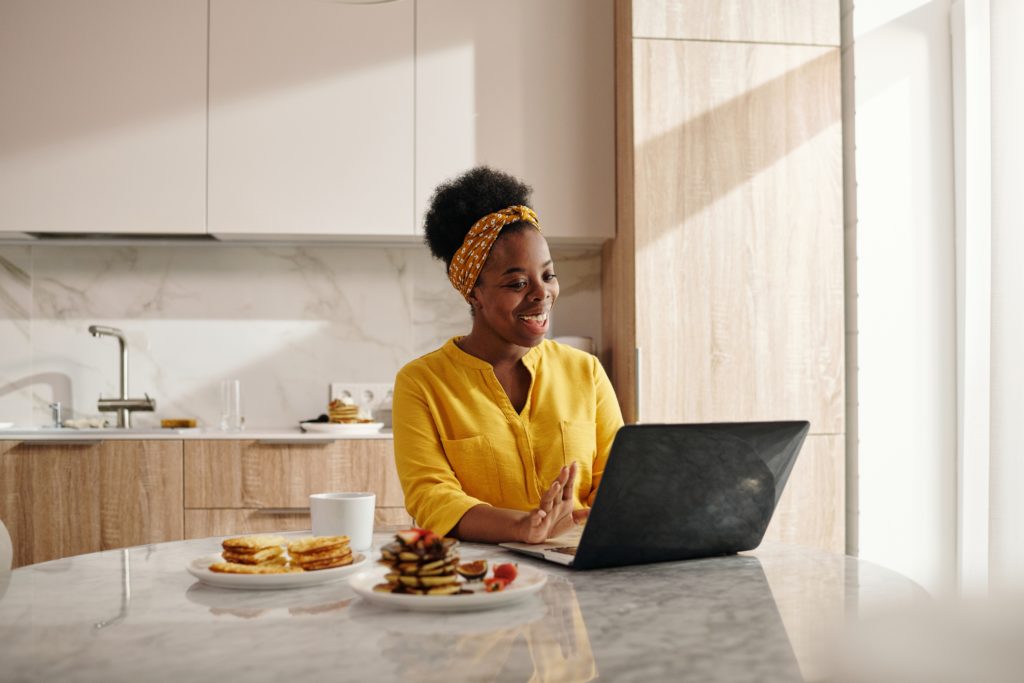 Blog your way to success
Blogging your way to success is not as straightforward as many make it out to be. There are NO shortcuts.
Tap into keyword research tools to assist you and don't forget to check out your competition to see what's working for them.
Understand your audience and speak their language. When your editorial plan is executed strategically, results should be within reach.
My article, Content Marketing Starter Guide fills you in on how content creation is greatly beneficial in organic lead generation and arms you with the essentials to crack on with your own content strategy.
If you want to measure and monitor the value of your content and how they contribute to your revenue goals, check out my other exhaustive article on how to track and maximize your marketing return on investment with a great content strategy.

Want to save time and get professional help for success in blogging?
I offer content planning services to ensure you are equipped to produce high-quality content for your website.
If you are committed to growing a share-worthy blog or video channel and need a hand, check out my Content Planning 1-2-1 workshop to guide you smoothly through 2022 and beyond.