We live in the information era.  It's an era where people can easily google to find solutions to problems, look for inspiration or research on a topic. The smartphone itself, has been a huge contributor to the rise of the research obsessed consumer.
Recently, Google's research insights revealed how consumers are using search to optimize their lives. By turning to digital search, consumers empower themselves to make more confident and self-satisfying decisions. In this article, I'm going to address how you can use content marketing to address these consumers' needs and how to measure your content marketing ROI.
So why do you need content marketing?
The key to reaching these research-savvy consumers and building a relationship with them lies in this.
You've to be there for them at the right place at the right time.
No matter which research stage these consumers are at, you've to deliver the right advice (content!) to answer their query at the right moment.
It's precisely why you need to create and publish your own content.
Your content is a trust-building tool. It takes about an average of 7-13 interactions to generate a qualified business to business sales lead. The old marketing adage says, a prospect needs to see or hear your marketing message at least seven times prior taking action and buy from you.
When you showcase relevant and useful content closely related to your services or products, it gives the prospect confidence in your expertise.
Authoring content is a cornerstone for establishing your authority, thought leadership and expertise in a field.
When your content equips the savvy consumer with tactics to resolve a challenge or how to avoid problems from arising in a particular scenario, you "transform into a problem solver" in their eyes.

What is considered a form of content marketing?
Blogging is one form of content marketing strategy. While compilation of multiple blog posts into an e-book is also another option to consider. Sharing market research insights like publishing a white paper is also another static format.
Interactive formats like setting up a quiz, survey or organizing a competition are examples of a two-way content marketing engagement.
Putting out social content on platforms like Facebook, LinkedIn, Instagram etc falls under the umbrella of content marketing.
The hottest format right now is podcasting. There is over half a million podcasts right now and the number is growing!
And not to forget, creating videos like having a Youtube channel is also a multi-faceted way to present yourself to your to the audience.
Now you know what's exactly content marketing, let's look at how it works.
How content marketing works
As blogging is the easiest method of getting started,  I'm going to use it as the main illustration example.
When someone google for a solution, arrives on your blog post and finds the information they need, they think, "Eureka! This is exactly what I was looking for!"
And this increase the likelihood of a returning visit to look for other related answers. It's the first touchpoint, the initiation of a budding relationship.
Publishing blog posts is also a fantastic low budget way to get new search visitors to your website over time. It's a budget friendly approach. You can either write the articles yourself or hire someone to write for you while you provide the knowledge base.
Blogging is also more sustainable than online advertising like Adwords. Traffic from search engines like Google, Bing or Yahoo grow exponentially over time when your content starts ranking on page one search results.
Eight benefits of content marketing
Helps you to be found on Google or other search engines
Establishes your authority and knowledge
Allows you to showcase your knowledge and trust
Provides value to your audience
Build up an audience for your products or services you have to offer
Build relationships
Low cost
Sustainable budget friendly approach
Cons of content marketing
Results are not immediate!! It takes at least three to four months before you see more tangible results, provided you blog at least once a week.
How to create a great content strategy
Publishing content is not just about producing anything and tapping on the publish button. There is thinking and planning work behind it.
If you want to create content that actually attract potential customers, don't start creating.
Information is in abundance on the internet. It's not solely about creating a fantastic piece of work.
The real question is – whether anyone will find your content and read it??
Plan
Begin with topics mind mapping. Take out a blank piece of paper and write down themes that are associated with your business.
Here are some questions to ask yourself:
how people can use your products
why buying your products can solve a particular problem
other related problems that are associated with your products etc.

Break down themes into sub-topics
Break down main themes into sub-topics that revolves around frequently asked questions. This should ideally be associated to a need for one or more of your products or services.
Quora and Reddit are awesome resources to research on burning questions around the themes. Drill down into the specificity of the topics and it will guide you to punch out detailed answers for those questions.
Google Adwords and Google Suggest are also great resources to find related sub-topics around your themes or main questions.
Once you have a clear idea of the sub-topics, it's time to check out your existing competition.
Focus on hot topics but prioritize those that has been less frequently written about. In this case, it's more likely for you to be ranked (by Google) on page one compared to a topic that has been greatly exhausted.
Shortlist your competitors and begin competitor research. Examine what they write about and what they post on social media.
How to steal best ideas from competitors
Use BuzzSumo. It's a research tool to find content that resonates with people. It shows you the most popular content in terms of shares, comments and likes on a particular website or within a specific domain.
Use tools like SEMrush and Serpstat to research which are the top articles and what are their content outline.
Go to tools like Quora and Amazon comments to look for what's missing in that topic and add on more value with your own spin
Go to their social media accounts and check out their best performing posts and why it resonates with the audience
Once your research is completed, it's time to sit down to plan your editorial calendar. Write down specific blog post topics against specific dates and block out time to start writing.
When topics are decided in advance, you can dive straight into content research and writing during those blocked out time slots rather than spend precious time thinking of what to write about.
Awesome, your editorial calendar is now filled with the best ideas ready for publication. You are all ready for the execution stage. Wait!! Have you implemented tracking on your website?
What do you mean by tracking?
To rephrase my question, how do you know if your content marketing efforts are paying off?
For example, will you know if people visited your website and read a particular article? Errm...
Tracking is an essential in the digital world. Fact is, what you know about how visitors behave on your website can greatly benefit your business. If you are not aware, you are likely groping around in the dark.
Data collected from tracking will tell you what your customers love and what doesn't interest them. What they do on the site and what they click on - will show you where you ought to focus in your day to day.
When you have information about customers' online behaviour – it's like having a security camera outside your house. It tells you who has come by and what were they doing outside your house 🙂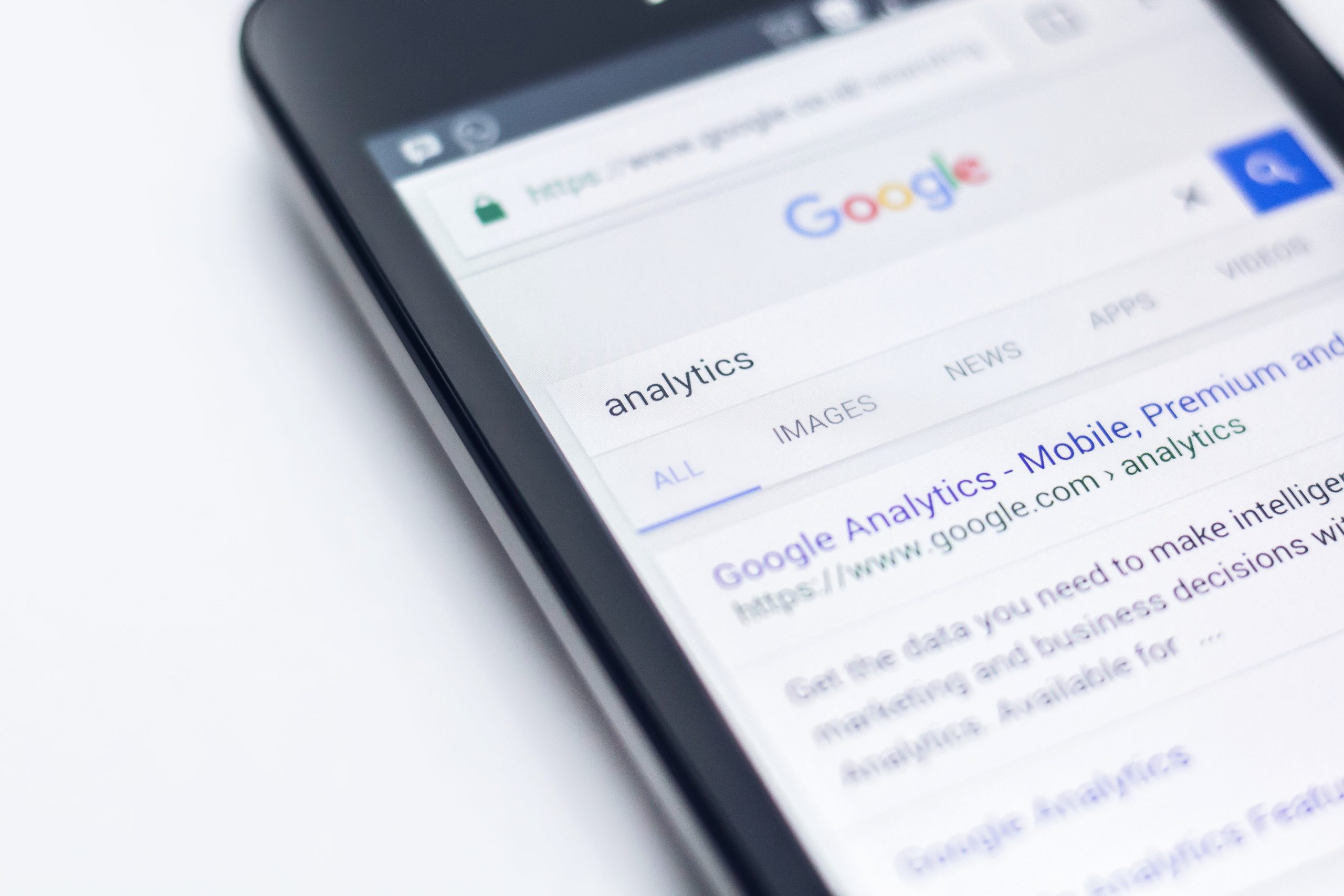 What can be tracked?
How many people come to your website?
Where do they live?
Are they first-time visitors or returning visitors?
What content or pages are they most interested in?
Did they find you through search engines, other websites, directories or social media?
How many interactions did it take before they bought something from you
Did they leave immediately after landing on your website?
Google Analytics is your buddy
Google Analytics (GA) is a web tracking tool for website and apps[]. It's free and the functionalities are sufficient to track what's happening on your website.
GA requires a one-time setup to install a tracking code to your website pages. Once tracking is completed, there is a reporting tool that gives you a bird's eye view of how visitors behave on your website.
Whether a visitor is visiting a specific page or how many times they come or if they clicked on a certain product on your website – all these can be tracked.

How effective is GA in getting conversions?
Use cases for Google Analytics
Local audience or an international mix: if you are a local small business, getting local visitors in your city or nearby cities is what you are most interested in.
Demographics of your visitors: Are they male/female? What are their age groups?
Interest in your content: What blog post topics or products do they typically click on?
Conversion from a visit to an ultimate purchase: What percentage of visits to the website convert into a purchase? How many times do they visit your website before a purchase or contacting you?
Bounce rate
Bounce rate is associated with relevance. When your website has a high bounce rate i.e. 100%, it means users exit immediately after landing on your website.
It's similar to, when a customer sees your shop window and leave immediately without browsing through other items or even entering your shop to find out your offerings. The first impression through the shop window – has cremated the decision - there is nothing of interest to the shopper.
Essentially you want to keep your bounce rate low and find out what's happening. And how you can make your content relevant to users who come to your website.
Are you posting content associated with your products and services?
Are you posting useful content that your website visitors can learn from? Is it answering a frequently asked question by your prospects or customers?
Does your content help in the customer journey in terms of research or making a decision to buy a product or service?
If the above suggestions feel too overwhelming, start with the five key content marketing goals for any business.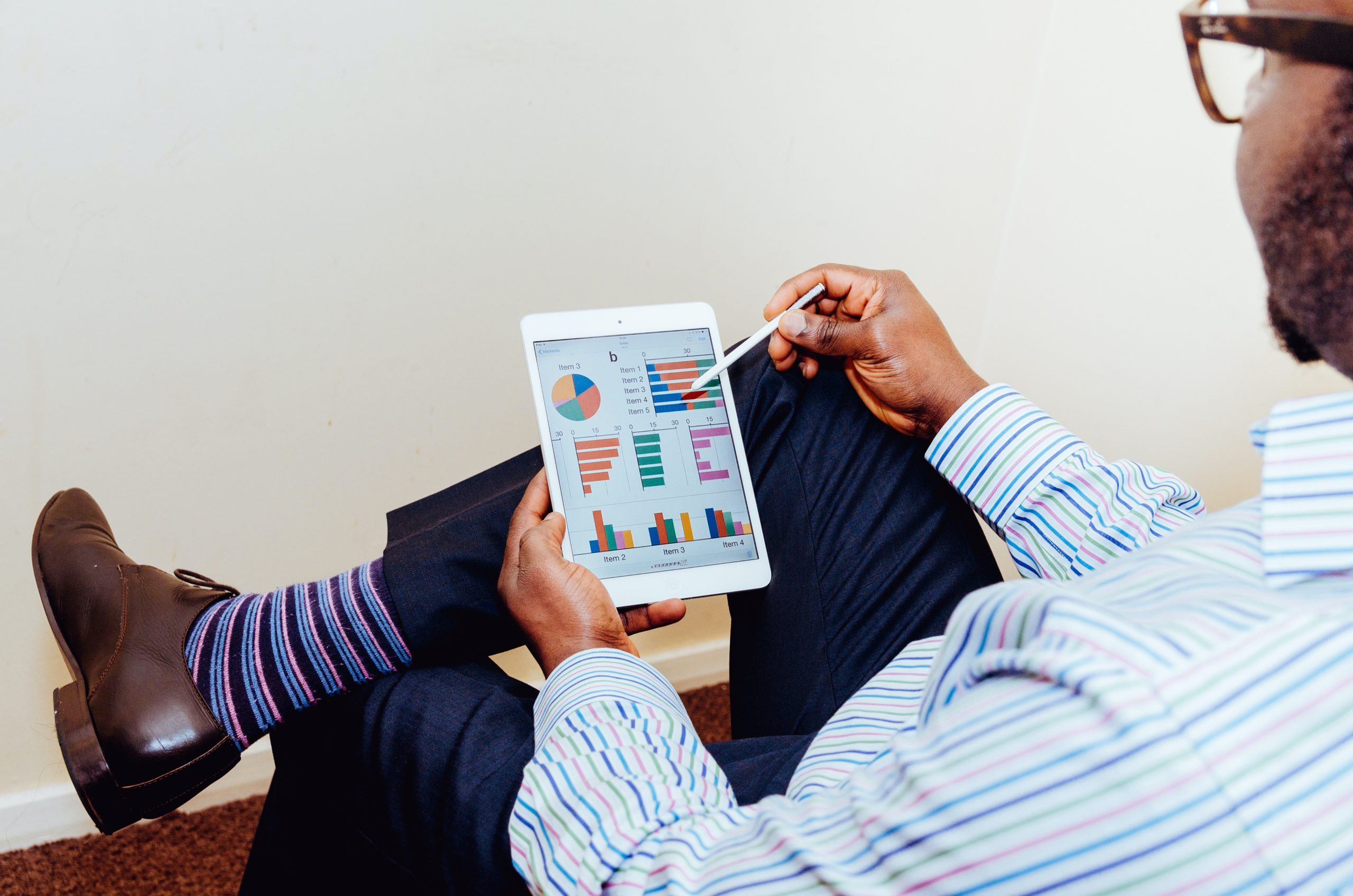 E-commerce tracking
What products are customers most interested in?
Is the top viewed product the most popular product?
What is the average order value of each purchase?
Do customers who buy product A also buy product B and C as well? Consider bundling or discounts to incentivise them.
How often do returning customers buy from you?
Does a discount incentivise your customers to buy?
Ad Campaign Tracking
Which ad performs the best?
Which ad copy, image or headline gets the best click through to your website?
It allows you to optimize the best performing ad to get the lowest cost per click and cost per acquisition and cost per lead
Allows you to know if someone who clicked on your ad and came to your website. Do they visit your website again or opted into your email list?

How to further boost your authority
With the illustrations, they should give you a pretty good idea on how you can track your content marketing success.
To boost your authority in Google's eyes, I have a bonus tip : interlink your own blog posts and link to external blog content where possible.
Internal linking to other blog posts of a similar sub-topic helps you to create a "mini-encyclopedia" around a larger theme. The knowledge in the overlapping topics helps Google recognize the repository of value you have created.
Since Google trusts the content more, it will most likely show up as a more relevant search result.
External linking to source material or case studies related to your blog post topic giving your post a "stamp of approval". When you link to those materials, it needs to be relevant.
If the website is considered a trusted source by Google, it establishes your website as a trusted relevant source for this similar topic.
Quantifying your time and money
Measuring your marketing ROI equates to tagging a tangible result to it.
In business terms, it means it's worthwhile spending your time, money and energy on it! Although it's impossible to be 100% exhaustive in measuring your returns from marketing efforts, the aim is to get as close as possible.
Marketing without data is like driving with your eyes closed.
When your eyes are closed, how do you know if you could hit your revenue target?
If you need help with planning and researching on the best content ideas to grow your website traffic, schedule a complementary consult and find out how I can help you become wiser with your time.
*Affiliate disclaimer: Please note that I have not been given any free products, services or anything else by these companies in exchange for mentioning them on the site. The only consideration is in the form of affiliate commissions.