LinkedIn is officially a virtual networking platform for professionals. A place where you can easily connect and reach out to people you would have problems getting in touch with previously.
In one of my previous posts, I've also covered how to utilize the "new LinkedIn" to amplify your career and business opportunities.
And I've also written about my experience of writing over 60,000 words worth of comments on LinkedIn within three months and how the effort grew my LinkedIn network significantly.
So, if you haven't tapped into the power of virtual networking, I will break down the most underrated strategy to grow your personal LinkedIn network in this article.
Before we jump into it, I want to highlight that the pre-requisites to reap the benefits of networking on LinkedIn begins with making sure your profile is up to date and you have a professional LinkedIn profile photo (of yourself!) to make the first right impression prior to that first contact.
Outdated ways to grow your LinkedIn network
Similar to other platforms like Facebook, Instagram, Snapchat and Twitter, LinkedIn IS a social media platform. The difference between LinkedIn and the other networks is — this platform is targeted specifically at professionals.
Working professionals and business owners and students.
They are people who seek opportunities to
learn and grow with like-minded individuals.
grow their network to get more leads and open doors.
pave their career path or climb the corporate ladder.
In the past, we typically connect with these three main groups of people
Recruiters
People we work with — current and ex-colleagues, customers/suppliers
People we used to go to school or college with
Aside from that, it's perceived to be rather random to connect with other unknown professionals on the platform. And people think twice about accepting an invitation from a stranger on LinkedIn.
The first thought that crosses their mind, "Why does this person want to connect with me? What does he/she want?"
The preferred ways to connect with someone — to do a search by their job role or company name and send a connection request usually for potential collaborations. Or if you know someone from your previous company, it's normal to add them on LinkedIn too.
Of course, that also includes accepting an invite from a recruiter especially if you are looking out for future opportunities.
However, those outdated ways to grow your LinkedIn network are over.
Sit up to learn all about the modern way of growing your LinkedIn network.
The LinkedIn Platform Today
It's about conversations. Being social.
Socially acceptable to connect with someone you've never spoken to beforehand nor met before.
As a professional virtual networking platform, LinkedIn encourages communication between members.
Publishing articles and videos become the spark for discussions and (polite) disagreements. Or as I like to call it — exchanging ideas!
Encouraging learning and growth through content and comments. (On a side note, you can also learn all about the best content types to post on LinkedIn to generate the best engagement.)
If you are ready to expand your network yet not ready to write a post or article yet, this is what you should do:
Start writing long comments!
Best way to increase LinkedIn connections? Secret revealed!
Instead of lurking in the shadows or tapping only on the like button, share your thoughts. Begin a dialogue!!
Why do longer comments help you to grow your connections?
✔︎You voice your thoughts and exchange ideas with others.
It creates a conversation. And the conversation is the starting point of a connection & leads to a relationship.
★Communication is the foundation of relationships★
When you only tap on the like button or don't elaborate on why you agree or disagree, people don't get to know what goes on in your head. They don't feel connected to you.
It's not just me.
What do you think of the LinkedIn commenting strategy?
When I posed this question to my LinkedIn network, I received over 500 likes and over 200 people responded with their thoughts.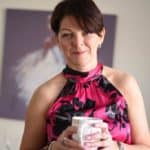 Jules White, Entrepreneur Sales Coach and Podcast Host responded:
This is such a great strategy — you wouldn't meet someone in a bar, listen to what they say and then do a thumbs up and walk away?! It's the same thing online ! Have a conversation !!!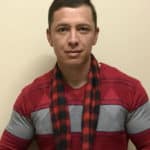 Eduard Smit, Marketing Strategist Designer talked about the value in comments:
There is more value in comments. Not only is it one of the only ways to truly show who we are but also build meaningful relationships with your audience and the audience with you. It also builds familiarity and from familiarity trust, which is essential in friendships, business and being better connected humans.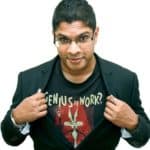 AJ Kulatunga, Keynote Speaker and Entrepreneur Advisor replied:
It provides the highest return on investment on LinkedIn because it's about being human. And a lot of people forget that because we're perceived to be living in a tech driven world.
What are the benefits of writing longer comments on LinkedIn?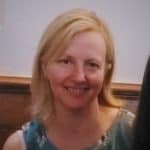 Ginny LeMarie, Marketing and PR Professional shared the rewards she has reaped:
I like to write longer comments, usually because I am interested in the post subject. I like to share my opinion and expertise and also to continue building a rapport with both my connections and the wider LinkedIn audience.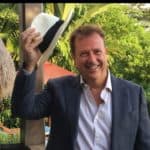 Duncan Garrood, CEO at Bill's Restaurant, regular commenter on LinkedIn emphasized:
Comments create a story line and exchange views so we all learn. They are the golden nuggets!!! Likes are easy but we don't learn from them, so please comment everyone!!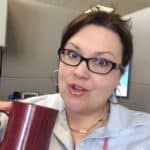 Beth Campbell, Senior Project Manager of Patrick Engineering highlighted how longer comments has helped her to grow her LinkedIn network:
I have recently put a rather lengthy comment on a post, adding a personal experience related to the post topic. I got TONS of activity — likes, views on my profile, even a few new connection requests. It surprised me how much more engagement I got on one comment vs most of my direct posts or articles.
The Golden Result of Longer Comments
When everyone adds in their perspective and illustrates with a personal experience, it becomes a goldmine. A repository of great ideas plus the opportunity to network.
Longer comments gives others a chance to know you better. Sharing your inner thoughts unlock the doors of communication.  When we don't voice our thoughts, nobody knows what we are thinking about. At least one person needs to take the first step to be more open. That is how relationships are initiated.
I encourage you to take the first step out and leave longer comments!
Let's look at this scenario:
When you leave a thoughtful comment on A's post updates or article and catches the attention of A's connection, Z.
When Z (who is not connected to you!) replies to your comment, you get the chance of Z's connections reading your comments and getting to know you too!
That's the incredible power of commenting!
As an added bonus, after you've written a long comment, you can repurpose it for your own source material as an article, post update or even a video!!
The next time you comment, keep this in mind, each comment is the building block of a relationship 💙

What comes after long comments?
After several long-comment interactions, it naturally transits into private messaging, a virtual coffee chat or even a face-to-face meetup if both of you live in the same city.
Long commenting is similar to a warm-up run. You find out a little about the other person, what they think and if there's a common interest, you can dive into the in-depth conversation and bring the relationship to the next level!
All because you have built up a common foundation through dialogue in the comments section!
Adopt the modern way to communicate with other professionals. It will definitely grow your LinkedIn network and enrich your relationships.
What are your thoughts about dropping longer comments on articles and post updates?
If you need help with growing an engaging network on LinkedIn, I offer a tailored approach to amp up your LinkedIn presence.