Most people don't realize that updating their older blog posts is an essential component of a successful blogging strategy that can comfortably boost Google traffic easily.
Especially if the blog is a lead generation tool that attracts new clients for a small business.
If you have more than a handful of blog posts and they bring you a small volume of Google users each month, keeping your blog posts fresh with updates could help improve your rankings easily.
According to 2021 blogging stats that surveyed 1,083 bloggers, bloggers who update old posts are 3x more likely to get results.
However, if you are not generating any significant Google traffic to your blog posts yet, you might want to bookmark my other blog post: How to get on Google page one - from 0 to 6000 monthly visitors where I share a case study on how I help a client grow her blog from scratch.
Back to the topic.
Table of Contents
What's the most important reason for updating old blog posts?
There are only two reasons why you want to keep your old blog content up to date.
One, because of Google.
Two, because of your readers.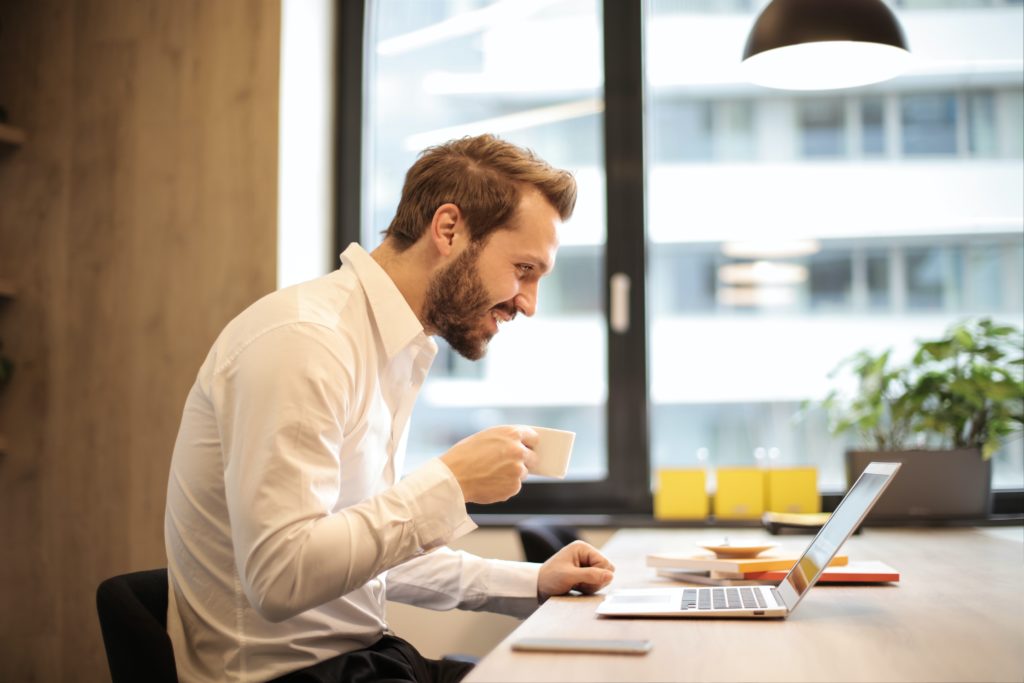 Why fresh content is good for Google (SEO)?
In general, people who use Google are looking for solutions. They are researching, narrowing down options and identifying the best answers to solve existing problems.
And Google wants to help these people find a satisfactory answer as quickly as possible by tweaking the search algorithm to present a list of sites that are likely to answer their (search) queries.
One of the assumptions that drives Google's algorithm is, when your blog post is regularly refreshed, it's a sign of higher relevance. And that could place your article as one of the front runners for Google search results listings.
Of course, there are some topics that has a shorter expiry date than others.
However, from Google's perspective, a more recent timestamp is always more favourable.
Now, this is the best part of it all.
Updating your blog content = minimal effort, high impact in terms of getting more Google traffic
If your existing blog posts are ranking well on Google, updating them with the latest information can easily boost your rankings up a few notches.
Meaning you are likely to get a traffic increase in a shorter period of time!
With a new awesome blog post, it takes time before you reap the results.
Not to mention the amount of effort you've to pour in to produce a high-quality article.
You need more time for research and start from a blank page.
The research, the writing and the editing and selection of the right images.
According to Orbit Media's 2021 blogging survey results, bloggers take an average of over 4 hours to produce a blog post.
And bloggers who put in over 6 hours for an article reports strong results.
Furthermore, Google's algorithm calls for time to (calculate, compare and) understand the usefulness of your article before making a call on where to display it on search results relative to other existing complementary blog articles.
(Note: Google prioritizes websites that have more existing visitors and more content. If yours is a small site with less visitors, Google likely places the "review of your new blog post" at the back of the queue.)
You get the gist of it.
The entirety takes a few months for us to see tangible returns.
Whereas, when you polish your existing content, Google compares the new parts against the previous version and subsequently update the "usefulness score" of your article.
In layman's terms, they run a "partial calculation" rather than the "complete calculation" before deciding on the verdict.
Whether your blog post rises or sinks in search results positioning.
In other words, you spend minimal time improving your article, Google spends a short(er) time processing the changes and you are able to see the fruits of your labor in a few weeks' time (instead of at least a month or more).
(Note: If your blog is totally new, then the results could vary for you.)
Last but not least of the reasons why you ought to be revising your blog posts....
You want to demonstrate your authority in the subject matter!
The blog is a live breathing mechanism. It's your repository of knowledge for your blog readers to reference to.
A high quality lead-generation tool to attract potential customers from Google.
By making certain that your content is always up to date, you portray yourself as the subject matter expert in your space.
By the demonstration of knowledge expertise to potential customers.
The number one choice for them.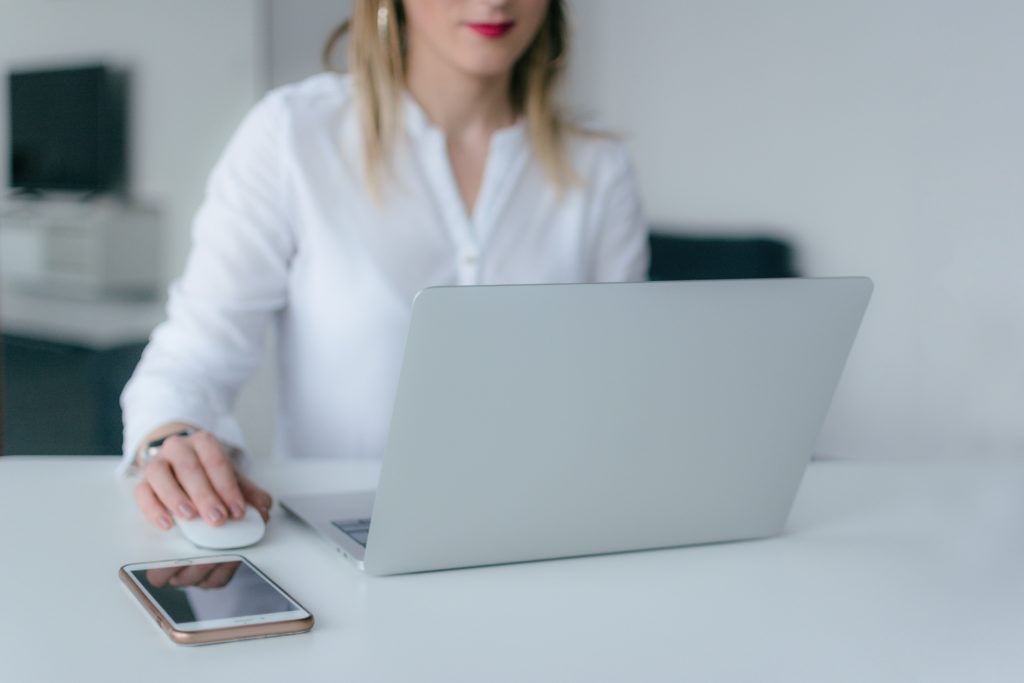 How often should you update old blog posts?
The general rule of thumb is at least once per year.
The update frequency is dependent on the type of blog content that has been produced.
If you focus on trending content, then you have a need to conduct a more regular content review.
However, if your blog posts have minimal reference to time-sensitive content, then an annual blog content update suffices.
You might ask, what would fall under time-sensitive content?
For instance, statistics from survey results, medical developments, changes in legislation etc.
A more specific example could be the evolution of online shopping behaviour during pre-pandemic times and post-pandemic times.
If a marketing recommendation has been given based on (outdated) pre-pandemic shopping behaviour, then it wouldn't be useful for the merchant who is trying to get more sales in post-pandemic times.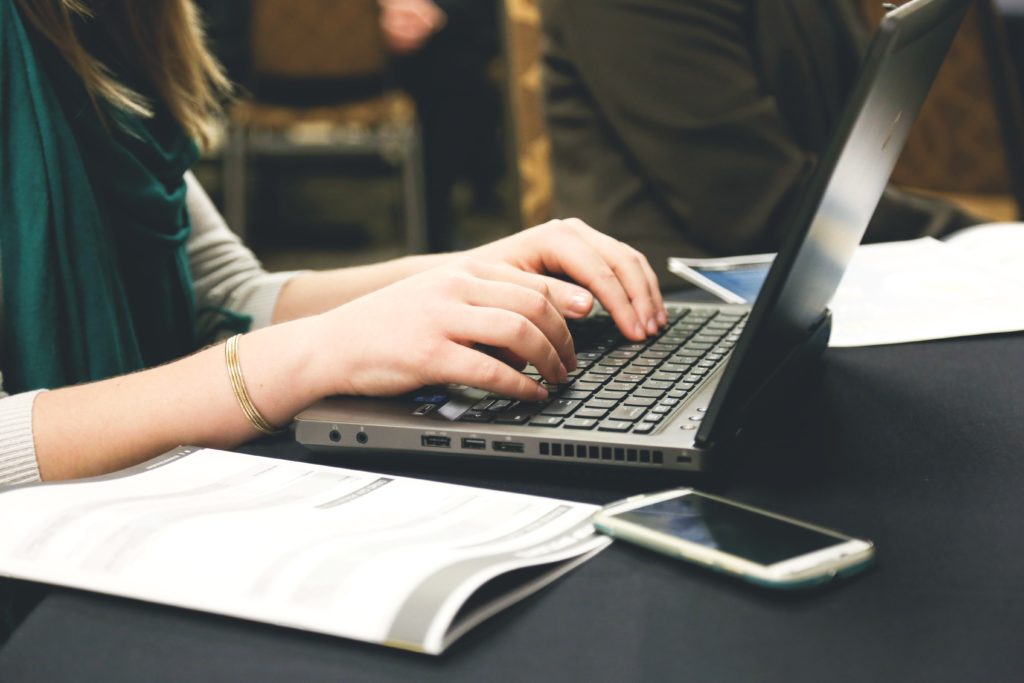 Should outdated blog posts be removed?
Blog content that contains time-sensitive information (unfortunately) should be regularly reviewed and revised. That's why I highly recommend to prioritize efforts on creating evergreen content.
Content that likely withstands the test of time and do not have an "expiry date" where it's no longer "trendy" or no one is likely to google for that subject matter.
Blog posts with only a few outdated sections need not be scraped off from the internet.
Instead of writing a complete article from scratch, the outdated information can either be deleted completely or appended with the latest news and opinion references.
Should I delete old blog posts?
Deleting old blog posts altogether is not recommended.
As mentioned earlier, each blog link is a unique entity on its own. When you remove any old blog posts, the associated "Google ranking values" gets discarded.
If you are not making a 360 transformation to your website topics, then keep all your old blog posts.
For those articles that needs an update or a mini refresh, that's where you put in the work to bring them back to life.
For others that are totally obsolete, consider adding text at the beginning to inform the reader about why this topic no longer exist or is no longer pertinent.
If you insist on removing an entire outdated article, set up an URL redirect to point future readers to another page on your website.
By putting up this redirection, Google will also be informed and forwards some if not all of the "SEO juice" to the redirected page.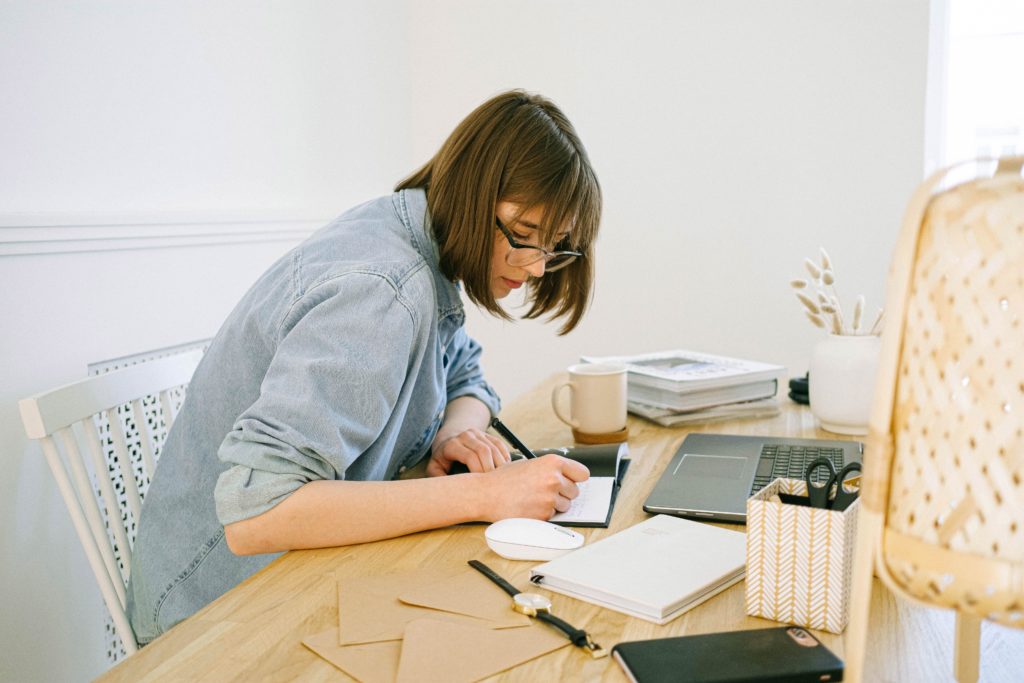 How do you identify old blog posts that require an update? And how do you update them?
Not all updates require the same amount of effort.
For your convenience, I've curated a list of attributes to look out for during your identification process.
I have given an effort score next to each item based on how easy and fast it takes to make those changes.
The score ranges from 1-3 - 1 being the easiest and quickest and 3 being the most amount of work demanded.
Mini blog refresh: the low-hanging fruits
Date related articles. Effort: 1

If you have articles where you used words like "last year" or you want to refer to the latest year (i.e. 2022 instead of 2021), this is where you make the revision.

Let's say, for example, I want to update all mentions of 2021 to 2022 in all my blog posts.

I go to the search bar and type this in "site:claricelin.com "2021". A list of pages and blog posts that contain "2021" will show up.

One by one, I click on each link, change to 2022 and click "save". Easy peasy.

Dead links. Effort: 1.5
Sometimes the articles you are linking to might no longer exist. The owner could have removed the article or changed the URL. In Google's view, links from healthy websites don't lead a user to a 404 error page.

In your case, head to deadlinkchecker.com and request for a free link check. Review the list of "dead links" and update your blog posts (or other web pages!) accordingly.

If you need a new point of source material to hyperlink to, it might entail more time for research. However, if you find that the dead link is no longer a necessity, just delete it.

Link old blog posts to newer blog posts. Effort: 1-2
If you regularly link older blog posts to every newly published article, then you can simply skip this. But if you've completed miss this as part of your blogging strategy before, go through every single blog article and identify key phrases that you have covered in a newer article.

Now's the time to link them together!

I gave this a maximum effort of 2 as it's not a complex task where you've to spin out new blocks of text rather it's a straightforward task to "group" related content together.

By building content clusters, it's a clear signal to Google that your site is a subject matter expert in the specific topics.

Nonetheless, don't overdo the linking. Don't link for the sake of linking. Link two articles if and only if they are really related.

Else when Google's algorithm finds you out, you'll be penalized!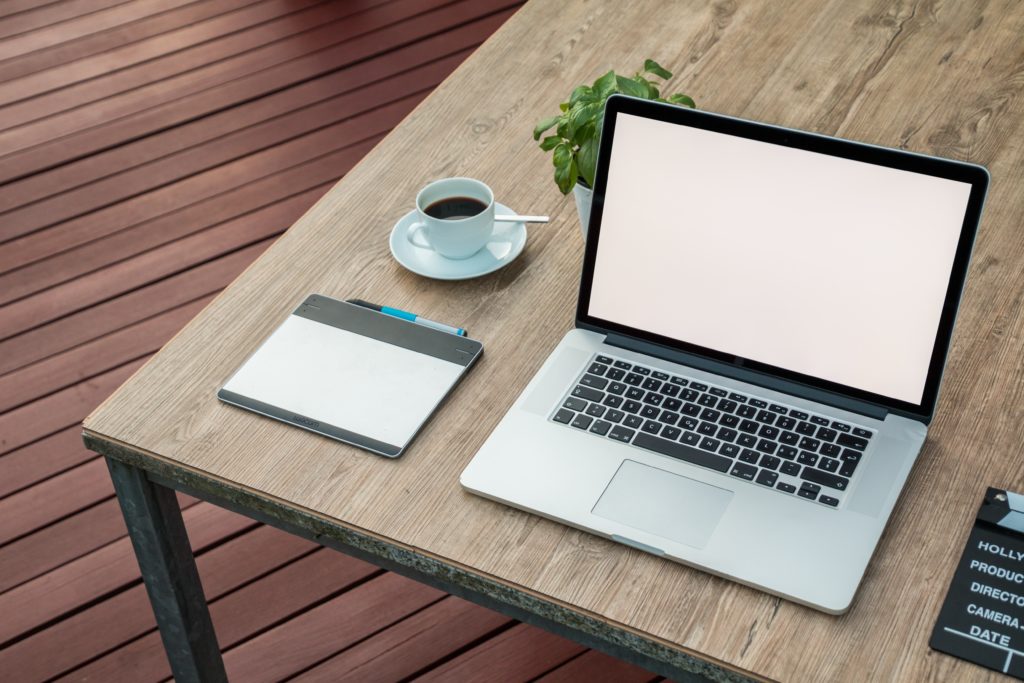 Blog posts revival: the heavy lifting
Articles that have suffered a drop in traffic. Effort: 3
Head to Google Analytics to review the traffic performance of your blog posts.

(If you don't know anything about Google Analytics or why it's a required tool, check out my blog post: How to make the most of your website with Google Analytics.)

If there are any articles are seeing a decline in Google traffic over time, note them down for review.

Remove outdated information and if there is any missing recent developments, put them in. Elaborate on your opinion pieces if you've since acquired new insights that are helpful to improving the in-depth-ness of the content.

Review the frequency of the keywords or insert any connected phrases where appropriate to raise the keyword density of your articles.

Articles not ranking on page one for any search queries. Effort: 3
If the articles were published more than six months ago and there is still no end in sight, they have to be resuscitated.

Make sure the keywords and phrases you want to be ranked for are included in the blog title, in the subheadings and also within the text. Related phrases should be mentioned as well.

Use tools like Google search (+People also Asked) and Answer the Public to source for associated subtopics to expand on the topic.

Give (new!) examples to illustrate your points and link to useful reference source materials.

The objective of the exercise is to improve on your article and make it the most useful resource online.

Articles that have less than 1,400 words. Effort: 2.5
I label this with a 2.5 effort as it's easier to give it a booster. Writing 1500-word articles is the norm these days.

A well-known fact, the longer the article, the higher chances it has to rank higher on Google. It's because you are giving more examples and you are mentioning the keywords (variation) and associated keywords more often.

Thus, Google's algorithm works out that you've written an extensive piece covering (almost) everything that is relevant to that topic.

Naturally the pole position of page one position one is reserved for your article. That is not to say, you should be churning out 5,000 word essays.

Each piece should be as long as the content falls under the topic of discussion.

Review the flow of the article and rewrite it if you've a new (better!) style of delivery.

Nonetheless, the action item from this - re-read those articles and pin down opportunities for more intricate details or examples.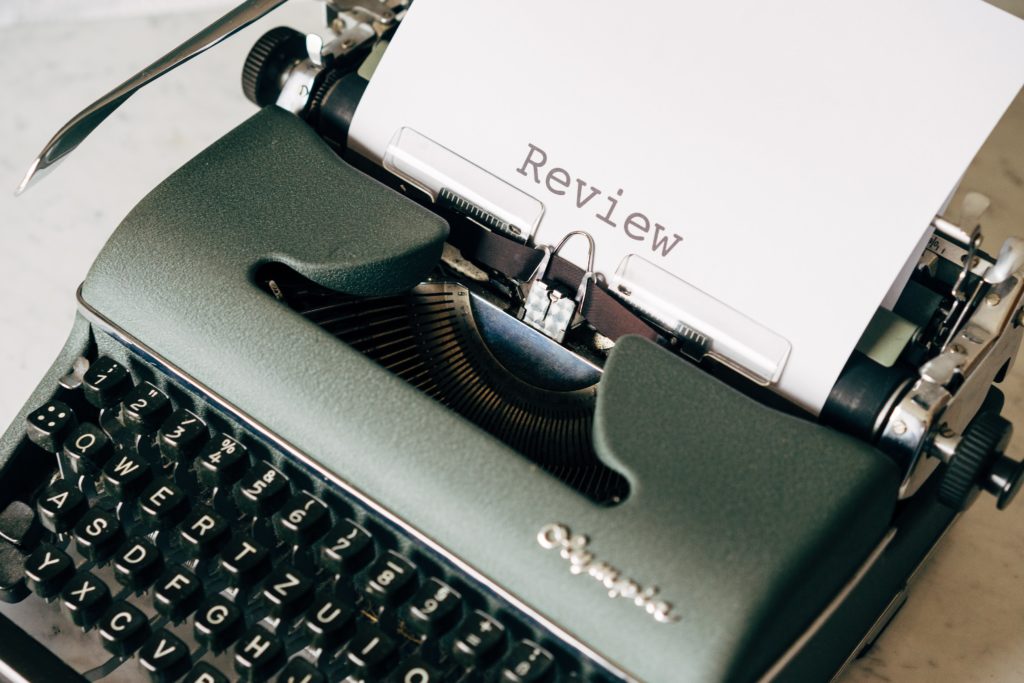 What are the next steps after updating your old blog content?
After making all the necessary revisions to your old blog content and clicking on the Update button, it's time for publicity.
Yes, especially if you've made significant updates to the content - making it better, you've to promote it!
Shout it out to the world.
Put it out on social media, send an email to your subscribers and/or even tell your friends and family.
Let as many people know about it as possible.
Don't forget to submit the URL to Google search console so Google gets a notification to update their copy and recalculate the new ranking of your blog post.
To put the cherry on top of the cake, schedule an evergreen social media campaign to regularly promote the same blog post over a period of time.
I use tools like SocialBee and Missinglttr to help me repromote my blog posts on social media.
Posts on social media have a very short lifespan and some people might miss the original broadcast.
By setting up an evergreen campaign, it allows me to spread the word around, maximizing the visibility of the work I've published.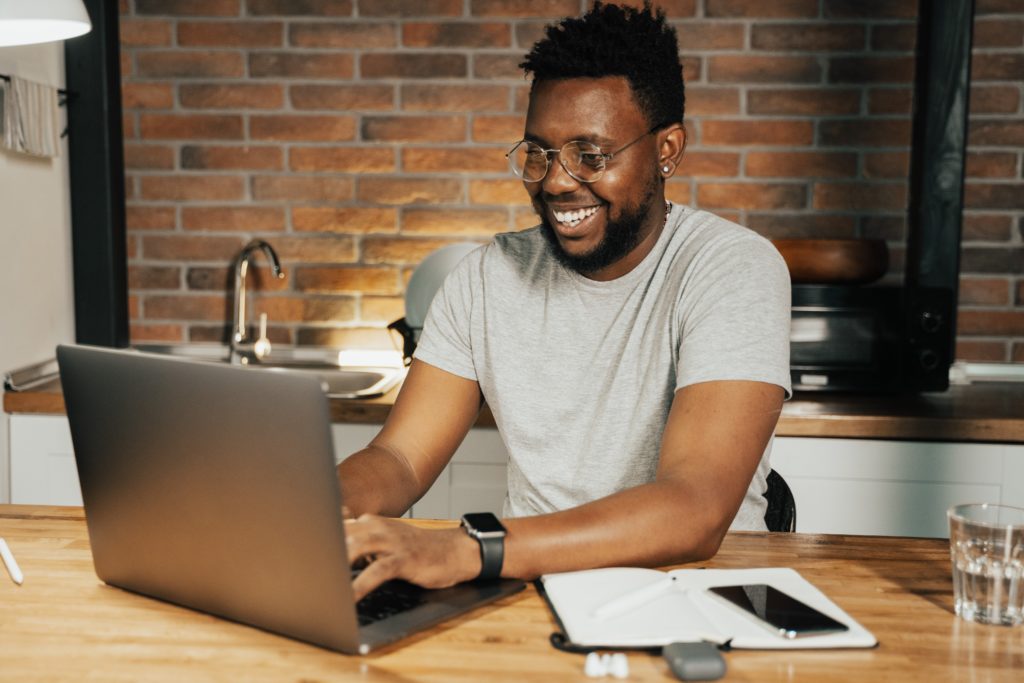 Are there any parts of the blog posts that should be left alone?
Before you get all fired up and jump straight into your blog update, do take note on the parts of the blog content you should leave alone and not make any radical changes.
It's BAD to change your blog URL (link)
The URL (or link) of each blog post is a unique identifier. Akin to your thumbprint.
In Google's records, your blog post is identified by its URL, how many other websites are linking to this URL and how the link is interconnecting with your other pages and how well you link out to external sites.
When you CHANGE the url - in any shape or form - you are basically changing the "thumbprint" of your blog post.
Imagine this.
If your thumbprint is altered from official records, it means you don't exist. Your identity is gone.
You can't be traced back to the past.
Similarly, when you alter your blog link, you are "wiping out" all Google's SEO records.
Erasing the "SEO score" or ranking achievement of the blog content.
This affects the authority of the blog post and possibly affect the ranking of your website and other blog posts as well!
Yes, it's that serious.
So, do think twice about randomly revising any parts of your blog link.
Erm...so does that mean you should never modify your blog URL?
Nope, you can still do it BUT...you've to set up a URL redirect for the blog post.
You create (and save) a piece of information that points the old URL to the new URL on your website.
When someone types in the old URL, your website will automatically redirect the user to the new URL.
If the redirect is not set up properly, then the user will end up with a 404 error page. i.e. a blank page because the blog post no longer exist on the old link.
By creating the redirect, Google is able to (slowly!) bring their records up to date while keeping the "SEO score" of the blog posts at the same time.
Fundamentally, this will minimize any negative consequences to your Google rankings.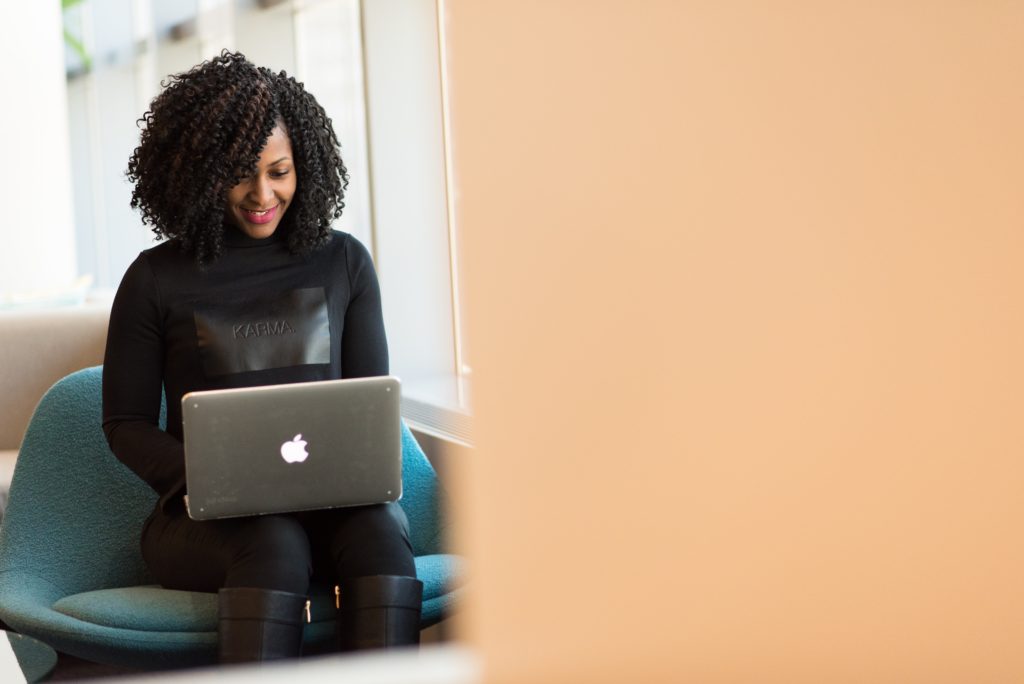 Removing the keywords from the blog title and subheadings
It's okay to revise the title of your blog to make it more intriguing or exciting, provided that the keywords you want to be ranking for STILL stay untouched.
You can shift the keywords around in the title and there should be minimal impact on the rankings.
However, when you eliminate the keywords or key phrases from the title, this changes the entire scenario.
For each keyword or key phrases, Google derives different ranking position for each of your blog articles.
And this derivation heavily relies on the keywords' presence in the title, subheadings, meta description, beginning text in your articles etc.
The presence of those precise words within the title is a clear indicator of the topic (and or subtopic) of what the content is about.
When those words exist everywhere else but the title, it becomes difficult for the algorithm to establish the precise topic (nature) of your article and as a result, give it a "lower score" for that keyword.
At the end of the day, the specific article is unable to achieve a high search results position for those said keywords.
In summary, leave those keywords alone - unless you want to deliberately invoke ranking changes for your article.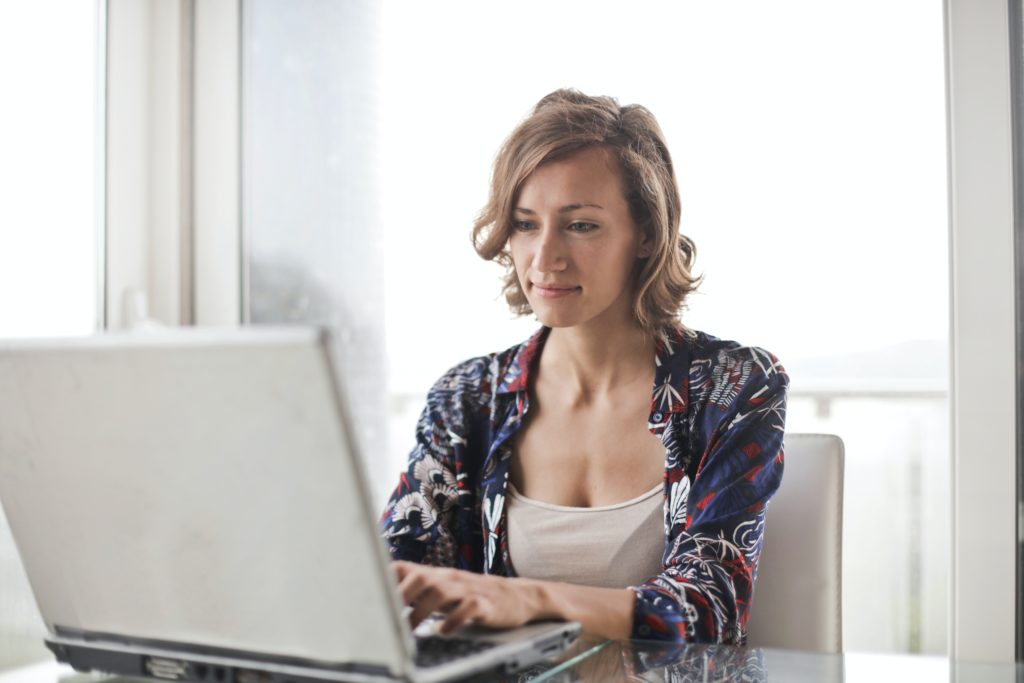 Get more Google traffic quickly by improving the quality of your blog posts
Updating your old content is a surefire way to rapidly boost your rankings and get more Google traffic.
Blogging your way to more traffic is (obviously) still the most powerful tactic to gain Google traffic but now you know better, updating your blog posts yields quicker returns with lesser effort.
The nearer you are to Google page one position one, the more visitors you are likely to get.
Put some time aside to update your old articles and prepare to welcome the traffic boost.
If you require guidance with outlining the areas of blog improvement, contact me for more details.