If you are a small business owner who is paying a monthly cost for your website and spent money building it up, installing Google Analytics tracking is mandatory.
Google Analytics isn't just meant for the big corporations - it's a web analytics tracking tool meant for any business who is serious about generating more revenue and hot leads with the website.
Table of Contents
Why Google Analytics?
It's free. Google offers this tool with basic functionalities for small businesses. Google bought developer Urchin in 2005 and it has evolved very quickly over the years.
It's one of the early web analytics tool and the most widely used in the market. Hence, there are more people skilled in implementing and using this tool so it's much easier to look for help and resources online.
In the early days, Google Analytics was completely free and when they started developing new advanced features, they began targeting the large enterprises with premium support and features.
Not to mention, Google also offers training courses and certification to ensure the quality of the individuals.
Back then, another big player in the market was called Omniture - it has since been bought and rebranded under Adobe Analytics. It targets bigger companies with large volume of traffic - and of course they offer premium pricing.
Other players in the web analytics market include
for small and medium sized businesses
for enterprises with large volume of traffic
Foxmetrics - start from $250 per month
Woopra - free up to 500,000 actions per month but it doesn't offer advance reporting features.
Kissmetrics - customized pricing only based on customers' needs
Adobe Analytics - customized pricing
The less well-known the product, you are more dependent on the supplier and this requires you to keep a significant budget for it.

Google Analytics For Small Business
The one and only goal of installing Google Analytics for your website is to generate more revenue and attract more customers. Full stop.
As a small business owner, you have limited time and resources. It is imperative to make sure you are spending your precious time and monies on the right stuff that increases your revenue.
If you are a e-commerce business owner, Google Analytics is an absolute.
If you are a non-e-commerce business owner and you offer products and services through your website, having the tracking tool installed identifies warm or hot leads visiting your website.
Since 2010, I've been tapping into the power of Google Analytics to help businesses make more money, create new revenue streams and cut down on low-margin activities.
I'm a huge advocate of the Google Analytics Marketing Platform – software that is connected to your website via a piece of tracking code inserted on your site.
Three questions I always ask my new clients: "Do you have Google Analytics installed on your website?", "Do you use the reports to guide your business decisions?" and "Do you know what are visitors doing on your website?".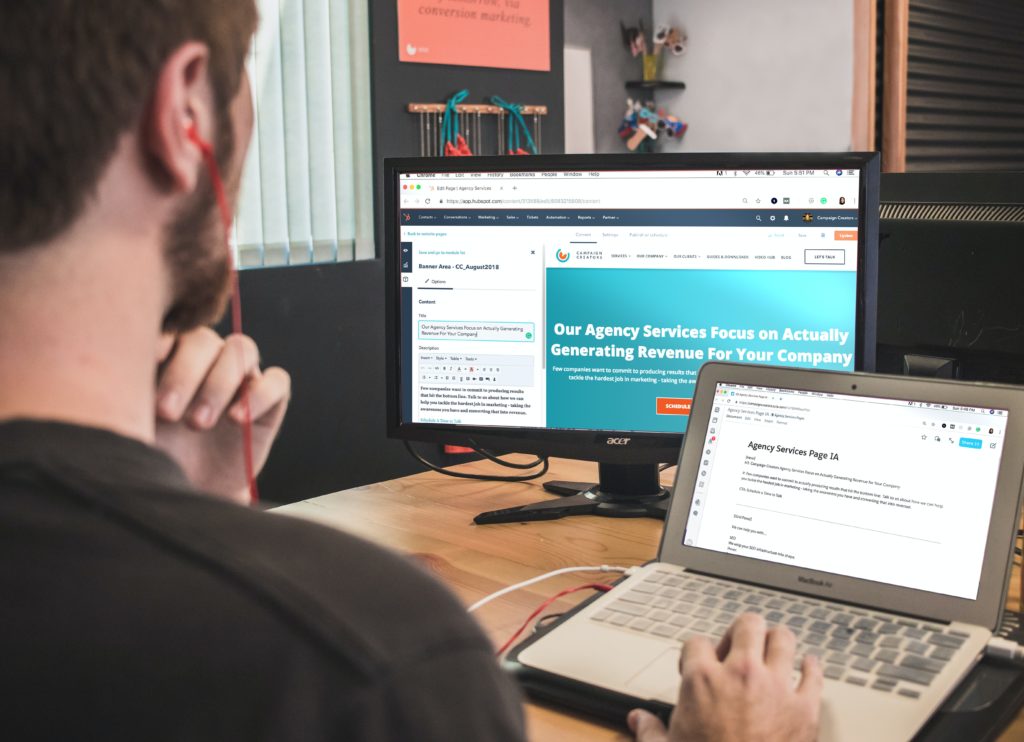 Your website is a core part of your business.
Without a website, your business doesn't exist. It's your virtual shop front.
It's open 24/7.
It's a pre-suasion tool. Content on your website plants seeds of trust and gives potential clients a glimpse into your products and services.
It is a communication channel that enables prospective clients and customers to contact you directly.
That's why having first-hand knowledge about your prospects and existing customers is so critical.
If you know what they need, you offer them products and services that will more likely result in more revenue.
If you know what doesn't appeal to them, you remove or change your business offerings and focus your efforts on profitable activities.
If you are aware of your prospects' concerns, you address them and convince them to hand over their hard-earned money.
Knowing what's going on in the heads of your customers gives you an edge in winning them over!
That's why Google Analytics should never be an afterthought for your business. It's a priority.
Insights from Google Analytics reports is the ammunition you need to fill up your pipelines and boost your revenue!

How Google Analytics can boost your revenue numbers
Visualize this.
If you had a physical shopfront today and you want to maximize your potential earnings, you'll want to arm yourself with the following basic knowledge:
How many people walk past your shop every day and who they are
Number of people who see your shop window and pause to take a peek
Number of people who step into your shop and browse around and how long they linger
If they browse around, which section of the shop they head to and if they picked up any item to take a closer look
Number of people who made an enquiry and asked for assistance
These questions guide your business decisions. Whether your shop is located at a great spot, if it's pulling in the right crowd or if your shop window is merchandised well enough to get the attention of your prospective customers.
From there, we identify the items that people were most interested in purchasing and if you have enough staff to assist customers' queries.
I could go on and on, but I believe you get the idea.
This knowledge is pivotal for you to plan your resources wisely and maximize the usage of your assets.
Similarly, on your virtual storefront, setting up Google Analytics means you'll have easy access to information that empowers your decisions.

Making the most out of Google Analytics reports
Google Analytics gives you the capability to extract numbers to learn who your customers are, what they want and exactly how to convince them to buy (more!) from you!
The marketing platform has a standardized reporting interface for anyone to view key performance metrics for websites. There is also the option to customize specific reports that are unique to your own business.
For e-commerce business owners, you can see which check-out pages did your customers exited from and how you can optimize those pages to reduce people from making the final payment step.
For those who want to have a quick daily and weekly overview, you can create dashboards that allow you to have a bird eye view of your customers' browsing and buying behaviour.
You can set up a notification email to be sent to yourself and your team when there is a sudden traffic spike or drop on your website.
Benefits for Paid Advertising Campaigns
And if you are running any social media or paid advertising campaigns, you'll know instantly if those campaigns are sending any visitors to your website or if they are visitors who are more likely to buy from you.
Sometimes that one click from your paid campaign might not instantly translate into a transaction. These days, it requires multiple interactions to build up the trust for money to be handed over.
You can join the dots to determine the effectiveness of cost per customer acquisition from your Facebook or Instagram marketing campaign if your website tracking system is in place.
With Google Analytics, you'll get immediate feedback when your campaigns are not showing significant positive results. And you could make quick changes to your plans to minimize risks and losses!
It makes no monetary sense to wait till the end of the campaign to discover your marketing activities were a total waste of time and money.

Calculating the return on investment (ROI) of your content and social media strategies.
Do you know what's the ROI for your content marketing strategy?
If you've been pumping time and money into creating content, you should have a clear picture of whether they are getting any Google traffic or filling up your pipeline.
Ask yourself questions.
Is your blog attracting new clients from Google?
If not, maybe you want to make sure your articles and videos are found on Google page one - learn how I helped a client get her blog posts to Google page one and got from 0 to 6000 Monthly Visits.
And if you are consistently paying someone to create and publish social media posts, do you know if those social content is even boosting your baseline revenue at all?
Do any of the folks who liked and commented on your Facebook, Instagram, Twitter, LinkedIn or Pinterest posts click to check out your website?
Are your Youtube videos generating hot leads? (If not, I highly recommend you to start with my article: How to grow a YouTube channel from 0 to 100 subscribers and how to turn them into paying customers.)
If you don't have any answers for these, why are you even spending the money in the first place? It's pointless writing those blog posts, creating the videos and conversations on social media just because everyone else is doing it.
You are running a business here. If you aren't aware of your numbers, you are simply flushing money down the toilet bowl.
Make the most out of your assets.
I always tell my clients: If you are serious about growing your revenue, Google Analytics is a must for your business!

Stop the guesswork in your business
Cease the guessing and speculations.
Fire up your business decisions in 2022.
If you want to
maximize your investment in your marketing activities
discover how visitors arrive on your website
uncover what your customers are doing on your virtual storefront
how to turn your blog traffic into warm and hot leads
learn whether they intend to buy or if they are one step away from tapping on that buy button,
it's time to dig deep into your Google Analytics reports and turn website visitors into customers by arming yourself with a content marketing strategy that grows your business. If you are new to content marketing, check out my other article: Content Marketing Starter Guide 2022.
If you are also keen to get your blog or YouTube channel driving leads to your website, talk to me.